When the Pittsburgh Penguins traded promising young goalie Jim Rutherford to Detroit back in 1974, nobody dreamed that one day he'd return as the team's general manager. Yet there he was, standing at the CONSOL Energy Center podium on Friday, fielding questions about his new assignment as coolly as he once gloved opposing slap shots.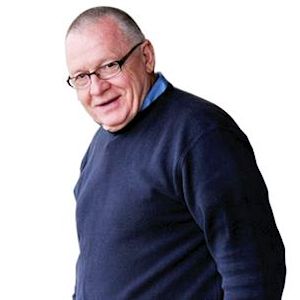 Rutherford's hiring ended weeks of speculation in the media and among the Penguins faithful regarding a replacement for long-time GM Ray Shero, who was fired on May 16. It also comes at a critical time for the franchise. A string of postseason flops have threatened to alienate the fan base. Despite a lineup that fairly glitters with crown jewels the Pens lack passion, hunger, and unity.
Whether Rutherford is the man to turn things around remains to be seen. He certainly boasts of an impressive resume. After cutting his management teeth with Detroit Compuware and the Windsor Spitfires in the 1980s, Rutherford served as GM of the Hurricanes (nee Whalers) for 20 years. Under his stewardship, the 'Canes made it to the Finals in 2002 and won a Stanley Cup in 2006, earning him Executive of the Year honors. Like his predecessor, he's highly regarded and respected by his peers.
Still, the hiring comes as a surprise. Having assumed an advisory role with the Hurricanes in April, the 65-year-old appeared to be prepped for the rocking chair. Nor did his name pop up among the list of potential candidates. By most accounts, the front runners were acting GM Jason Botterill, Tampa Bay assistant GM Julien BriseBois, and hockey analyst Pierre McGuire.
However, Pens CEO/president David Morehouse reached out to Rutherford on May 29. Two days later the Beeton, Ontario native travelled to Pittsburgh for an interview. The rest, as they say, is history.
If I'm reading the tea leaves correctly, Rutherford was brought in to update and restore order to an organization that is fraying a bit around the edges. In particular, he mentioned the use of analytics as a tool to evaluate personnel. He'll also serve as a mentor for Botterill (promoted to associate GM), and Tom Fitzgerald and Bill Guerin, each of whom was named assistant GM.
Most important, he's expected to reverse the fortunes of a team that has slipped from Cup contender to pretender. He'll need to reinvigorate the club despite severe salary cap issues, looming free-agent defections and a paucity of forward prospects at Wilkes-Barre/Scranton. He must hire a replacement for Dan Bylsma (dismissed on Friday) who commands the players' attention and respect. In short, it'll require nothing less than a Stan Bowman-style turnaround in Chicago to put the Penguins back on top.
Let's hope he's up to the task.
*Be sure to check out Rick Buker's books,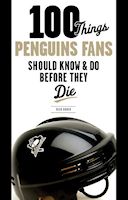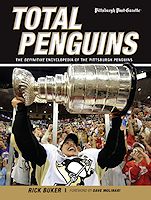 available at TriumphBooks.com, Amazon.com, and BarnesandNoble.com