Back in 1973 the Philadelphia Flyers drafted defenseman Larry Goodenough with their second-round pick. Cleverly nicknamed "Izzy," Goodenough enjoyed some early success with Philly before fizzling later on.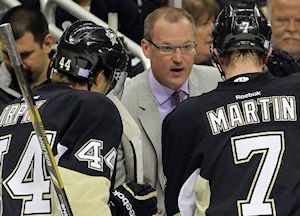 It made me think of the Penguins' defense. As it's currently constructed, is the black-and-gold blueline corps good enough to anchor a Stanley Cup winner? Or will it falter down the road a la Izzy?
There's no denying the Pens possess enviable defensive depth. No fewer than 11 d-men have skated for the locals this season—including prospects Simon Despres, Brian Dumoulin, and Philip Samuelsson. None have looked out of place.
While depth is an important piece of the Stanley Cup puzzle, other elements such as size, speed, physicality, offensive instincts and defensive acumen are required if a team is to capture hockey's Holy Grail. Making a good first pass is an undervalued asset, as is the ability to read the play and keep the crease clear in front of Marc-Andre Fleury.
On paper the Penguins' defense appears to have all the necessary ingredients. However, upon closer inspection there may be some holes. In nine games dating back to January 2 (and preceding tonight's contest with Dallas) the team has leaked for 29 goals—or an unsightly average of 3.16 goals against per game. Ironically, the disturbing trend has coincided with the return of several seasoned veterans.
Here's a brief glance at the present pairings:
Olli Maatta-Matt Niskanen: Hands-down the team's best tandem, which is remarkable considering the 19-year-old Maatta had another year of junior eligibility and Niskanen was prime trade-bait. Thanks to their collective speed, instincts, and puck smarts they've emerged as a force to be reckoned with, although a lack of muscle may hurt.
Paul Martin-Brooks Orpik: The jury's still out on last season's shutdown pair. A classic case of a mobile, two-way type in Martin teaming with a backline hammer (Orpik), injuries have prevented them from fully developing their on-ice chemistry. They'll get a chance to reconnect while playing for Team USA at Sochi in the upcoming Olympics.
Kris Letang-Rob Scuderi: The wild-card pairing. Ideally, a complimentary combo that features a gifted offensive performer and a stay-at-home Rock of Gibraltar. However, "Tanger's" been error-prone and erratic, while "Scuds" has appeared out of sync and slow afoot since his return from a broken ankle.
Should any of the regulars falter or suffer injury, rangy Robert Bortuzzo and rugged Deryk Engelland are waiting in the wings. Each plays with an edge, and Engelland's displayed a surprising flair for offense. Neither is capable of filling a top-four role for an extended period. If a top defender goes down look for Despres—exiled to the Baby Pens and deep in the organizational doghouse—to return.
There's always the possibility that GM Ray Shero will alter the mix with a trade, although he'll most likely peddle a defenseman for help up front. In any event, it'll be interesting to see if the Penguins' defense is good enough for a run at the Cup.
*Be sure to check out Rick Buker's books,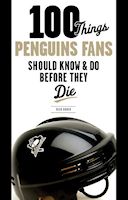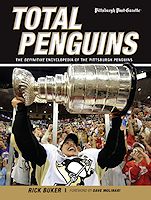 available at TriumphBooks.com, Amazon.com, and BarnesandNoble.com