It didn't take long for new Penguins GM Jim Rutherford to swing his first high-impact trade. On June 27 he pulled off a classic two-fer, shipping All-Star right wing James Neal to Nashville for right wing Patric Hornqvist and left wing Nick Spaling.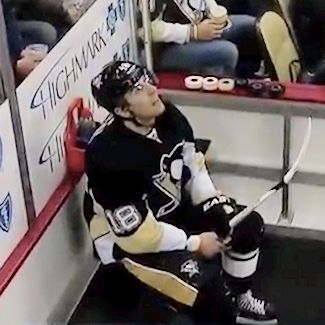 The deal signals a significant shift in the Pens' paradigm. "We wanted to change the mix of the team," Rutherford said.
It also ends of the stay of one of the most productive—and enigmatic—performers in black-and-gold history. Possessing a lightning-quick release, Neal blossomed into a deadly scorer while skating alongside Evgeni Malkin. "The Real Deal" exploded for 40 goals (including a league-high 18 on the power-play) in 2011-12. He overcame injuries and the lockout to produce at a similar pace the past two seasons.
The Whitby, Ontario native had his shortcomings, too. A streaky scorer, Neal was a poster child for wildly undisciplined play. Rather than use his good size to create chances, he often preferred to cruise between the circles while awaiting a setup. Nor was he especially good away from the puck.
On the plus side, the imports from the Music City figure to spice up a mix that has grown decidedly stale. Hornqvist topped 20 goals four times while skating for the defensive-minded Predators, including a career-best 30 in 2009-10 and 22 last season. A versatile third-liner who bangs and kills penalties, the 25-year-old Spaling popped in 13 goals in 2013-14.
"We like Hornqvist as an all-around player," Rutherford said. "We really like Spaling. He can play all three positions on the third line."
In particular, Hornqvist could be a crease-crashing revelation. Early in his career the 27-year-old Swede drew comparisons to countryman Tomas Holmstrom, the rugged former Red Wing who spent his career virtually stapled to opposing goalies. Aside from Chris Kunitz, the Pens are sadly lacking in net-front jam.
"Hornqvist plays with an edge," Rutherford said. "Goes to the net, works the corners."
Expect the reconstruction to continue when free agency begins on July 1. Nikolai Kulemin, a close friend of Malkin's and former 30-goal scorer with Toronto, is rumored to be on the Pens' radar. According to Josh Yohe of the Pittsburgh Tribune-Review, Rutherford plans to pursue four players—all forwards.
Stay tuned.
*Be sure to check out Rick Buker's books,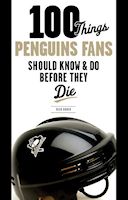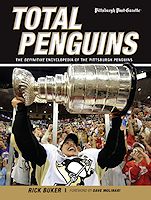 available at TriumphBooks.com, Amazon.com, and BarnesandNoble.com