Having posted consecutive shutouts against the stubborn New York Rangers, Penguins goalie Marc-Andre Fleury has received tons of praise, and deservedly so. "Flower" is enjoying by far his best postseason since 2009, when he helped the Pens win the Cup.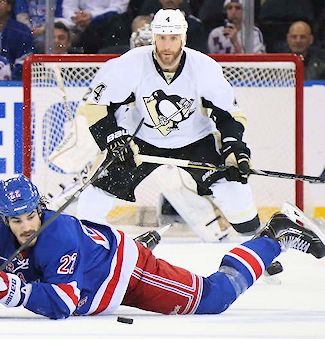 The oft-maligned defense deserves some love, too. As a group they've been nothing short of sensational. Collectively, they've rung up five goals and 25 points to rank near the top among NHL defensive corps in production this postseason.
Leading the way is Paul Martin. Through nine playoff games the 33-year-old Minnesota native has registered eight assists to go with a sparkling plus-9. The do-it-all defender quarterbacks the power play, kills penalties, and plays in nearly every crucial situation while averaging over 27 minutes of ice time per game. He's as valuable to the current crop of Penguins as Larry Murphy was to the Cup champions of the early 1990s.
Martin's partner on the No. 1 pairing, Kris Letang, has quietly bounced back from a rocky start to flash the form that earned him Norris Trophy consideration in 2013. Watching him perform at such a high level, it's unfathomable to think that "Tanger" suffered a stroke just a few short months ago.
Unsung hero Matt Niskanen continues to be a revelation. Far and away the team's top regular-season defender, Matt's racked up two goals and eight points while displaying a surprisingly feisty edge.
Appearing in what may be his final postseason wearing the black and gold, Brooks Orpik (plus-5) played truly inspired hockey before succumbing to an undisclosed injury. His replacement, Robert Bortuzzo, has added much-needed size and muscle, along with a steady brand of defense. Since Bortuzzo joined the mix the Pens have yielded a paltry seven goals in five games.
Rookie Olli Maatta and veteran Rob Scuderi have been effective if unspectacular. Maatta continues to show remarkable poise for a 19-year-old kid. While no longer the stalwart of '09; "Scuds" makes the simple plays and provides on-ice leadership.
Let's not forget the contribution of the forwards, who've backchecked with a renewed passion. Winning the Stanley Cup requires a commitment to total-team defense. For now, the Pens are buying in hook, line, and sinker.
Penguins Defense by the Numbers
| | | | | | | |
| --- | --- | --- | --- | --- | --- | --- |
| Player | Games | Goals | Assists | Points | +/- | ATOI* |
| Matt Niskanen | 9 | 2 | 6 | 8 | 0 | 20:01 |
| Paul Martin | 9 | 0 | 8 | 8 | 9 | 27:15 |
| Kris Letang | 9 | 2 | 2 | 4 | 2 | 23:36 |
| Brooks Orpik | 4 | 1 | 1 | 2 | 5 | 23:35 |
| Olli Maatta | 9 | 0 | 2 | 2 | 0 | 18:01 |
| Robert Bortuzzo | 5 | 0 | 1 | 1 | 2 | 13:47 |
| Rob Scuderi | 9 | 0 | 0 | 0 | -2 | 18:26 |
* Average Time on Ice
*Be sure to check out Rick Buker's books,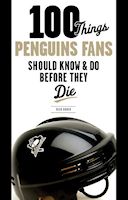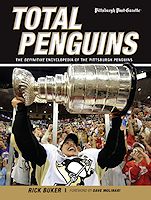 available at TriumphBooks.com, Amazon.com, and BarnesandNoble.com