At least one good thing resulted from the Penguins' sloppy 4-3 overtime loss to archrival Philadelphia in the latest installment of the Commonwealth Cold War. The Flyers eliminated themselves as an opening-round opponent for the black and gold.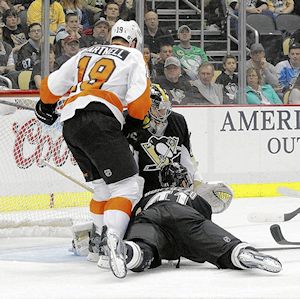 Heck, if I were Flyers coach Craig Berube I would've kept goalie Ray Emery on the bench to start overtime and let the Pens shoot at an empty net. And why not? Philly's had our number since the disastrous first-round series two seasons ago. They've beaten us four straight games…and had a relatively easy time doing it.
The Penguins should thank their lucky stars they don't have to face Philly. They'd better get their act together—pronto. With the exception of an inspired effort against Chicago on March 30, they haven't played a full 60 minutes of hockey since well before the Olympic break. A burst here and there might be sufficient to beat Buffalo in February. It most assuredly won't be enough to carry them past the first round of the playoffs, no matter who they play.
The same flaws and breakdowns recur over and over again with mind-numbing regularity. The forwards are allergic to the slot. There's zippo physical presence on the top two lines. Wayne Simmonds and his fellow Flyer henchmen chipped away at Sidney Crosby all game long without a whimper of retaliation. In the waning moments the Pens once again showed little ability to defend or protect Marc-Andre Fleury.
Speaking of "Flower," they'd better hope his sieve-like performance on Saturday was just a blip on the radar screen. If it's a preview of what's in store, the Penguins will be breaking out their golf clubs and scheduling tee times sooner than anyone wants to imagine.
*Be sure to check out Rick Buker's books,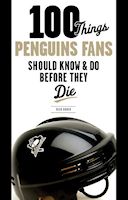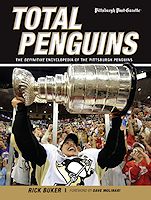 available at TriumphBooks.com, Amazon.com, and BarnesandNoble.com