Following their Game 7 victory over Philadelphia on Wednesday night, the New York Rangers had less than 48 hours to prepare for their series opener with the Penguins. By contrast, the black and gold were rested and relaxed following three days off.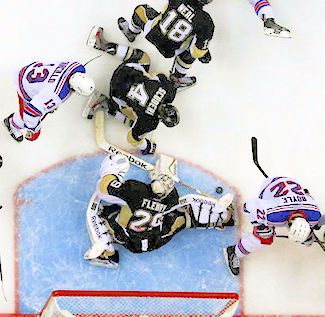 Perhaps a little too relaxed. While the Rangers showed surprising hop to open Game 1, the Pens struggled to find the on-switch. Indeed, it took the black and gold seven minutes to register a shot on goal.
As the home team floundered, the visitors pounced. At 5:04 Benoit Pouliot drew first blood on a routine shot from between the circles that seemed to handcuff Marc-Andre Fleury. The Rangers pushed the lead to 2-0 late in the period, courtesy of a rare lapse in judgment by Matt Niskanen. Niskanen joined defense partner Olli Maatta in the corner, leaving Brad Richards uncovered in the slot. After settling a pass from Carl Hagelin, Richards easily beat Fleury to the stick side.
Outclassed in the first 20 minutes, the Penguins dominated the second period. The offense sprang to life at 7:15 on a pretty play by Beau Bennett. The rangy winger skated laterally through the Rangers' zone to create time and space before dishing a drop pass to Lee Stempniak. "Stemper" cut toward the New York net and whipped a backhander past Henrik Lundqvist.
The Pens knotted the score at 2-2 with 6:32 left in the frame on a disputed goal. James Neal rambled down the slot and blasted a shot off of Lundqvist's blocker that popped high in the air. Evgeni Malkin appeared to whack the puck past the Rangers' goalie with a high stick, but replays showed that No. 71 never touched the puck. He did, however, interfere with Lundqvist as the rubber trickled over the goal line. The Rangers protested to no avail.
"King Henrik" got his revenge at 3:31 of the third period when he snared Malkin's sizzling slap shot from the high slot. Lundqvist (34 saves) also robbed Stempniak of a potential game-winner in the waning seconds of regulation.
Much to the dismay of the CONSOL Energy Center crowd, the momentum swung back to the Rangers in overtime. Just past the three-minute mark Pouliot picked off an errant Rob Scuderi pass and fed Derick Brassard, who ripped a shot under the crossbar. Referee Steve Kozari initially indicated no goal, only to watch Pouliot bury the apparent overtime-winner seven seconds later. However, replays showed Brassard's shot clearly went in.
"It could've went either way," said Pens captain Sidney Crosby afterward. "I don't think we played a full 60 (minutes)."
*Be sure to check out Rick Buker's books,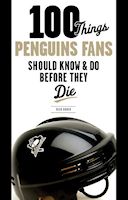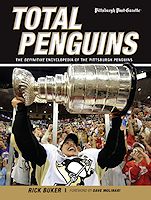 available at TriumphBooks.com, Amazon.com, and BarnesandNoble.com