There are so many positives to draw from the Penguins' 3-0 whitewash of the New York Rangers in Game 2 of their Eastern Conference Semifinals series I scarcely know where to begin.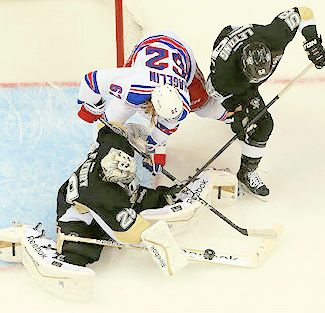 Indeed, following an undisciplined start on Sunday night that saw the black and gold whistled for three minor penalties in seven minutes, the Pens shifted into top gear and remained there for the rest of the evening.
For one night at least, all the elements of the Penguins' game blended together in magnificent harmony. Paced by an inspired Sidney Crosby, they outshot the Rangers 35-22. They won 53 percent of the faceoffs. They received timely scoring from Kris Letang, Jussi Jokinen, and Evgeni Malkin. They played competent—if not airtight—defense in front of Marc-Andre Fleury, who stopped 22 shots for his seventh career playoff shutout. They dominated special-teams play, striking for a crucial man-advantage goal while snuffing out four New York power plays. They were gritty and intense.
Best of all, the Pens were perfectly at ease skating in the type of low-scoring contest that usually favors the Rangers.
To be fair, the New Yorkers seemed to feel the effects of playing their fourth game in six nights. They relied heavily on all-world goalie Henrik Lundqvist, who made 32 saves in a Herculean, albeit losing, effort. Still, the Blueshirts' schedule woes don't detract from a superb total-team performance by the Penguins.
"I thought to a man our players were extremely good all night," coach Dan Bylsma said. "It was a huge win for us."
*Be sure to check out Rick Buker's books,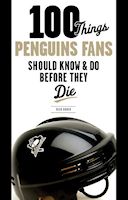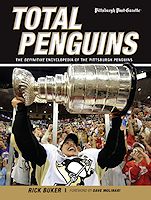 available at TriumphBooks.com, Amazon.com, and BarnesandNoble.com