Celebrated author Charles Dickens opened his classic novel, A Tale of Two Cities, with the famous phrase, "It was the best of times, it was the worst of times." It sounds like he was describing the present state of Penguins hockey.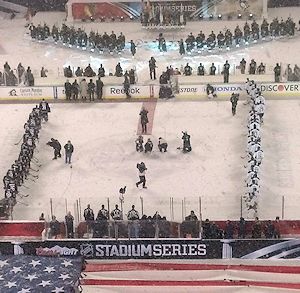 On one hand, the Pens remain perched atop the leaderboard of a weak Eastern Conference. However, in the wake of ugly losses to Montreal and Chicago, they more closely resemble a team that's coming apart at the seams than one that's ready to challenge for the Stanley Cup.
"We weren't good enough," coach Dan Bylsma noted following a dismal 5-1 loss to the Blackhawks at snowy Soldier Field. "We didn't compete at a high enough level. We weren't mentally ready to play this game."
To remedy the situation, there are rumblings that GM Ray Shero is pulling out all stops to acquire Vancouver forward Ryan Kesler. While the gritty 29-year-old Olympian would be a welcome addition, he carries a heavy price tag—$5 million/year to be exact. To say nothing of the black-and-gold's recent practice of mortgaging the future for now.
Deal or no deal, the Penguins aren't likely to win the Stanley Cup this year. They're missing too many key players, and simply have too many holes.
While the temptation to grab for the brass ring is understandable—especially with superstars Sidney Crosby and Evgeni Malkin in the prime of their respective careers—perhaps it's time for Shero to back away from the trading table and plot a new course. He need look no further than Chicago GM Stan Bowman for a blueprint on how it's done.
Following their Cup victory in 2010, the Blackhawks faced dire salary-cap issues. To his credit, Bowman didn't flinch. Rather than take halfway measures to prop the 'Hawks up for another immediate run at the Cup, he bit the bullet and cut loose a host of good young players, including Dustin Byfuglien, Andrew Ladd, Antti Niemi, and Kris Versteeg.
Bowman knew full well the Blackhawks would endure a couple of down years. But it also bought him time to build a cap-healthy team around Patrick Kane and Jonathan Toews through an adroit combination of trades, drafting and savvy free-agent pickups. Now the Blackhawks seem poised to capture their third Cup in five years, while the Pens appear to be stuck in a snowdrift.
*Be sure to check out Rick Buker's books,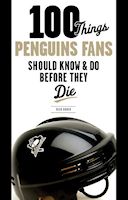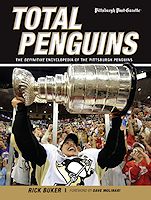 available at TriumphBooks.com, Amazon.com, and BarnesandNoble.com