Daniel Carcillo's career has come full circle. When the two-time NHL penalty king signed a tryout contact with the Penguins on September 4, he returned to the organization that drafted him over a decade ago.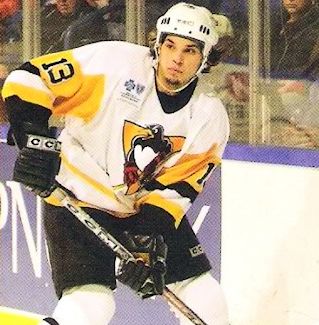 "He's played with a lot of different teams," Penguins GM Jim Rutherford said. "You wonder why that is. But at the same time, when I watch him with those teams, he's a very useful player."
To say Carcillo has a penchant for abrasive play is an understatement. A latter-day version of former Penguins agitator Matthew Barnaby, No. 13 has racked up 1179 penalty minutes in 390 NHL games. He's also tallied 44 goals and hoisted a Stanley Cup with Chicago in 2013.
"Car Bomb" established a reputation as a battler with an upside with the Sarnia Sting. In 2006-07 he notched 21 goals for the Baby Pens—and served 183 minutes in the sin bin.
Ray Shero had reservations about Carcillo's spit-in-your-eye style. In February 2007, he shipped the edgy 6'0" 203-pounder to Phoenix for heavyweight Georges Laraque.
Carcillo blossomed like a desert cactus. In 2007-08 he struck for a respectable 13 goals and led the league with 324 penalty minutes. The following season he joined the Flyers—a team he seemed destined to play for.
In the Stanley Cup playoffs that spring Carcillo famously accepted Max Talbot's invitation to fight and pounded the plucky Pen into submission. The Philly fans went wild: the black and gold scored five unanswered goals to win the series.
"In hindsight, maybe I shouldn't have fought," a rueful Carcillo said afterward.
While Rutherford surely expects the 29-year-old winger to make wiser on-ice decisions, there's no doubt why he invited the King City, Ontario native to camp. Anyone who watched Sidney Crosby absorb repeated muggings in the playoffs last spring knows the Pens must do a better job of shielding their stars.
Carcillo can help.
*Be sure to check out Rick Buker's books,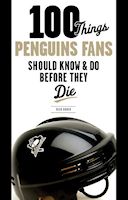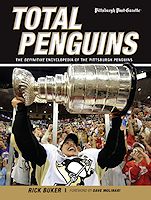 available at TriumphBooks.com, Amazon.com, and BarnesandNoble.com