Perhaps no player in recent memory has elevated passions around these parts more than Kris Letang. Ironic, given that the ultra-skilled Penguins defenseman generally is a soft-spoken guy who shuns the limelight and prefers to let his play on the ice do the talking.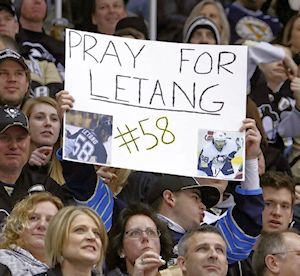 Now comes the truly shocking news that the 26-year-old has suffered a stroke. Pens GM Ray Shero announced today that Letang will be put on blood thinners. His condition will be reevaluated in six weeks.
The diagnosis no doubt stunned the Penguins and Letang—a workout demon and one of the best-conditioned athletes in a sport that places extreme physical demands on its players. During medical tests, however, a small hole was discovered in his heart wall. It's thought the defect may have contributed to the stroke.
"It obviously was a shock to get the news," Letang said in a statement, "but I'm optimistic that I can overcome this and get back on the ice."
To say it's been a star-crossed season for the Montreal native would be a huge understatement. After earning Norris Trophy consideration in 2012-13, No. 58 struggled at times while trying to bounce back from knee and elbow injuries, drawing a considerable amount of heat from the local fan base. He appeared to be regaining his All-Star form when he fell ill in Los Angeles last week.
Get well soon "Tanger." Our prayers are with you.
*Be sure to check out Rick Buker's books,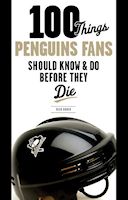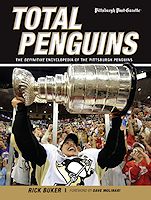 available at TriumphBooks.com, Amazon.com, and BarnesandNoble.com