When Marcel Goc was sidelined recently with a foot injury, I knew without checking the news wire who the Penguins would recall.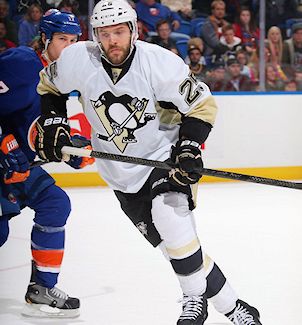 Hey Eb-bett! Yes, Andrew Ebbett. All 5'9" and 174 pounds of him.
Heaven forbid the Pens bring up a forward with size (Adam Payerl) or sandpaper (Bobby Farnham) to fill in on the fourth line. Instead, they promote a guy who struggles to win puck battles, but who might score a goal every 10 games or so.
I know I'm being overly harsh. Ebbett was (and still is) the Baby Pens leading scorer. And he's tallied more than a handful of goals at the NHL level. Twenty-five to be exact.
Let's just say I'm deeply frustrated with the Pens' organizational mindset. Ergo, pack the lineup with as much skill and speed as possible and forget about much-needed elements such as size, strength, and toughness. Even role players such as Ebbett and Goc must fit the New Order mold.
The philosophy worked great when the high-octane Pens were racking up man-advantage goals at a scorching pace. But now that the power-play bonanza has dried up? Not so much.
Injuries certainly have taken a toll. The loss of glue-guy Pascal Dupuis was devastating, to say nothing of injuries to Beau Bennett, Chris Kunitz, Kris Letang, and now—Patric Hornqvist.
Yet it's also a matter of physics—and physiology. Pit yourself against bigger and stronger opponents on a nightly basis and eventually you'll wear down.
To his credit, GM Jim Rutherford imported players over the off-season with higher compete levels. Blake Comeau and Hornqvist battle for loose pucks with gusto. Steve Downie was a highly effective disturber until his borderline play and penchant for penalties landed him in Mike Johnston's doghouse.
Still, the black and gold rarely seem to muscle foes off the puck these days. More often than not they're chasin' and fishin'. Anathema to Johnston's puck-possession game.
Rutherford's deal for Arizona winger Rob Klinkhammer on Friday should help. The Pens desperately need a wide body or two to compliment the Smurfs. Klinkhammer (one career NHL fight) isn't the second coming of Mike Rupp. But he is large (6'3" 214) and—more important—plays a big man's game. That quality alone makes him a valuable addition.
*Be sure to check out Rick Buker's books,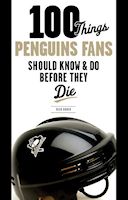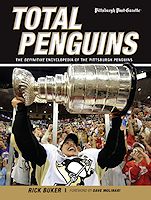 available at TriumphBooks.com, Amazon.com, and BarnesandNoble.com