In the wake of Team USA's heartbreaking loss to Team Canada on Friday, a buddy of mine shook his head and muttered, "The damn Penguins lost again." His eyes widened as he caught his mistake, and he quickly corrected himself. But the analogy was made.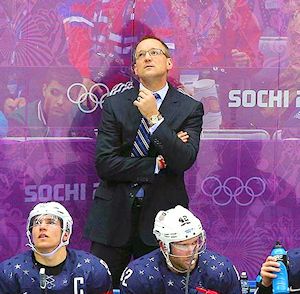 He was right, too. If I didn't know better, I'd swear I was watching a replay of our season-ending 1-0 loss to Boston in last year's Conference Finals. Team Canada (the Bruins) repeatedly denied the Americans (Penguins) access to the prime scoring areas and forced them to play a perimeter game.
While you certainly can't pin Team USA's defeat on coach Dan Bylsma, it does reinforce the notion that he can't win the big one. Especially when he's up against an opponent that employs a trapping, defensive style.
It makes me wonder if this isn't a prelude to the upcoming NHL playoffs. Once again, the black and gold is blowing through the regular season like a competition drag racer bolting down the track. But what happens if the locals run into a team that embraces a defense-first philosophy? Will it result in another frustrating postseason exit?
Assistant coach Jacques Martin figures to play a key role if the Penguins hope to recapture the Cup. Martin masterminded Montreal's lane-clogging 1-2-2 that led to our playoff demise in 2010. Given his expertise, perhaps he'll help Bylsma devise an "anti-venom" to the defensive schemes that seem to stymie the Pens in postseason play.
A crease-crashing forward with size and a scoring touch would help, too. Whether GM Ray Shero is able to acquire one before the trade deadline—especially in light of the potential long-term absences of Kris Letang and Paul Martin—remains to be seen.
*Be sure to check out Rick Buker's books,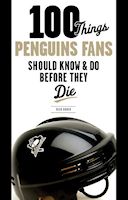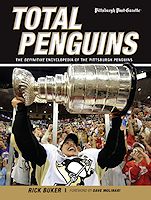 available at TriumphBooks.com, Amazon.com, and BarnesandNoble.com