There's no denying it. The Pittsburgh Penguins enjoy a wealth of riches when it comes to defensemen. Thanks to the drafting and bold maneuvering of GM Ray Shero, the Pens can boast of no fewer than a dozen defensemen (counting prospect Scott Harrington) who could be skating a regular shift in the NHL. That's enough to stock two teams.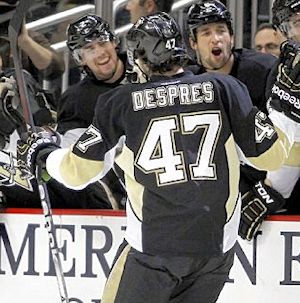 Of all the d-men in the Penguins' organization one—literally—stands head and shoulders above the rest. No, I'm not talking about Olli Maatta, the Finnish wunderkind who's enjoying a terrific rookie season. I'm referring to 6'4", 214-pound Simon Despres.
The rangy Laval, Quebec native possesses an array of attributes—size, speed, agility, and offensive instincts—that makes pro scouts drool. A first-round pick of the Pens in 2009, Despres was so impressive during his first training camp that he nearly made the team.
However, after earning considerable playing time with the black and gold during the past two seasons, his stock took a hit when he endured a so-so training camp last fall. Expected to compete for full-time duty, he was farmed out to Wilkes-Barre/Scranton instead with a mandate to work on his defensive game.
To his credit, Simon made the most of his time with the Baby Pens.
"I was on the 1st PK unit and playing against other teams' top lines," Despres told Shelly Anderson of the Pittsburgh Post-Gazette. "I was working on being good defensively."
Granted a reprieve when injuries decimated the Pens' blue-line corps, the 22-year-old immediately put his newly earned defensive chops on display. Despres emerged as one of the Penguins' steadiest defenders while averaging nearly 18 minutes of ice time per game.
"We know all of the offensive gifts come naturally to him, and they'll always be there," said Bill Guerin, the Penguins' player developmental coach. "We needed him to get better in other areas, and he really has."
It was more or less a given that when the regulars returned, youngsters such as Despres would be squeezed out of the mix. However, No. 47 proved beyond a shadow of doubt that he's NHL ready.
"The opportunity for him is going to be significant," coach Dan Bylsma shared during an interview with the Pittsburgh Tribune-Review's Josh Yohe. "The consistency he can play with is something that we need."
*Be sure to check out Rick Buker's books,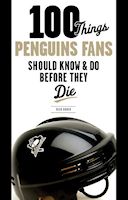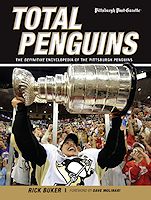 available at TriumphBooks.com, Amazon.com, and BarnesandNoble.com