Something smells fishy in the 'Burgh. And it ain't Wholey's seafood market.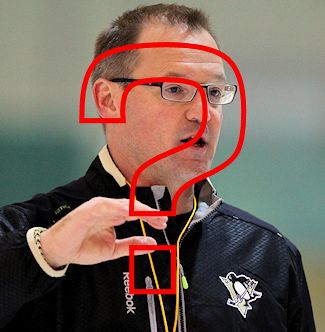 Ever since the Penguins were eliminated from the Stanley Cup playoffs on Tuesday night, the local and national media reported that Dan Bylsma was out as Penguins coach. Dejan Kovacevic of the Pittsburgh Tribune-Review, citing sources close to the team, indicated it was an absolute certainty.
Bylsma wasn't present when the players cleared out their lockers at CONSOL Energy Center on Thursday, which seemed to confirm the reports. A headline on the Trib web site Friday morning even blared, "Penguins Fire Bylsma and Shero."
Yet when Penguins CEO and president David Morehouse announced the dismissal of GM Ray Shero at a press conference Friday morning, he stated that Bylsma was still the coach—for now.
It was a curious move to say the least. The Pens are rumored to have interest in Red Wings bench boss Mike Babcock and vice versa. Is it possible ownership inquired about Babcock, who has a year remaining on his contract, only to be rebuffed? Could that be the reason for the awkward, last-minute back pedal on Bylsma?
Not according to owner Mario Lemieux. Mario told the Pittsburgh Post-Gazette that Bylsma could, indeed, be coaching the team next season.
"That's why we didn't fire him," Lemieux said. "He's a good coach. You look at his record in the regular season, in the playoffs. If he was fired today, there'd be a lot of teams lined up for him."
Sorry Mario. I'm not buying it. Not with all the stories of dissention in the locker room and a possible rift with team captain Sidney Crosby. Heck, the Penguins' brass wanted to can Bylsma last spring. Shero talked them out of it.
Something's in the works. Perhaps Mario wants to see if another team is willing to buy out Bylsma's contract. Or maybe, as ownership stated, they want the new GM to evaluate the Pens' skipper.
Let's hope Bylsma isn't left twisting in the wind too long. That would be cruel treatment for a man who led the team to a Stanley Cup.
*Be sure to check out Rick Buker's books,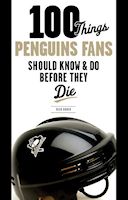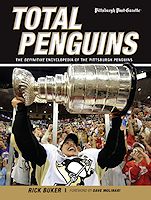 available at TriumphBooks.com, Amazon.com, and BarnesandNoble.com