Lately the Pittsburgh Penguins haven't had a whole lot to write home about. The black and gold is mired in an ugly 2-4-1 funk. They're a mediocre 6-6-2 since the Olympic break. With superstar Evgeni Malkin (hairline foot fracture) joining the ranks of the wounded, the injury bug continues to take a wicked toll.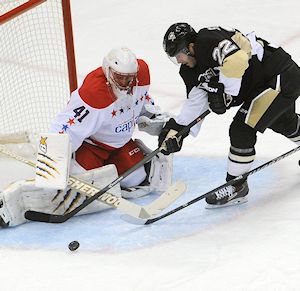 While good news is decidedly tougher to come by these days, the play of Lee Stempniak merits a shout-out. Since arriving from Calgary at the trade deadline the 31-year-old winger has notched seven points in 11 games—including a pair of goals.
In many ways Stempniak has been a breath of fresh air. A clever, creative skater who possesses a nose for the net, No. 22 isn't the least bit shy about venturing into the high-traffic areas. Nor is he bashful about using his solid 5'11" 196-pound frame to bump opponents off the puck. Best of all, he's displayed good chemistry with Sidney Crosby and Chris Kunitz.
"He's made that line better," Pens coach Dan Bylsma said.
"The big thing is just trying to make sure I'm playing my game, but, at the same time, complement my linemates," Stempniak explained.
Although not a huge scorer, the Buffalo native has shown flashes of big-time production throughout his nine-year NHL career. In 2006-07 he tallied 27 goals for St. Louis. Three seasons later "Stemp" struck for 28 while splitting time between Toronto and Phoenix.
Mostly he's been in the 10-20 goal range, much like the man he replaced, Pascal Dupuis. All the while he's earned a reputation as a strong competitor and great team player.
"He's a guy of the highest character," said Tanner Glass, a close friend and former collegiate teammate at Dartmouth. "A really good person."
*Be sure to check out Rick Buker's books,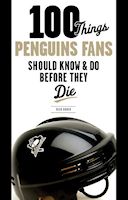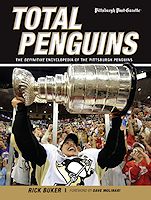 available at TriumphBooks.com, Amazon.com, and BarnesandNoble.com