Through the first few months of the season Marc-Andre Fleury was a virtual brick wall in the Penguins' net. Gone was the tentative, skittish goalie whose porous play last spring forced coach Dan Bylsma to turn the reins over to veteran Tomas Vokoun. In his place a new and improved No. 29 emerged—calm, cool, athletic as ever, and rock solid.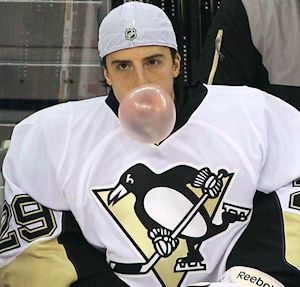 Lately, however, the "Flower" has shown signs of wilting. In his past eight games Fleury's posted a 3.31 GAA and .892 save percentage. While the Pens are 6-2 during those contests the Sorel, Quebec native hasn't looked nearly as sharp.
There are a number of contributing factors. The Penguins, who played uncommonly tight defense earlier in the campaign, appear to be reverting to their run-and-gun roots. A revolving-door lineup hasn't helped.
Then again, given Fleury's heavy workload (second among NHL goaltenders in games played), he may be a bit gassed. While it's understandable for the Pens to ride their ace—especially with Vokoun sidelined with a blood clot—perhaps it's time to dial back Fleury's starts.
Backup Jeff Zatkoff, a question mark coming out of training camp, has proven himself reliable. He'd no doubt relish some extra action. Plus, the black and gold has piled up such a huge lead over its Metropolitan Division rivals, a slight hitch in their giddyup wouldn't cost them much.
Better to have a fresh, focused Fleury come playoff time than a frayed, worn-out Flower.
*Be sure to check out Rick Buker's books,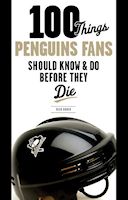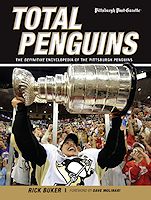 available at TriumphBooks.com, Amazon.com, and BarnesandNoble.com