Few decisions in sports are more gut-wrenching than choosing whether or not to bench a time-honored veteran. But the Penguins face such a dilemma with defenseman Rob Scuderi.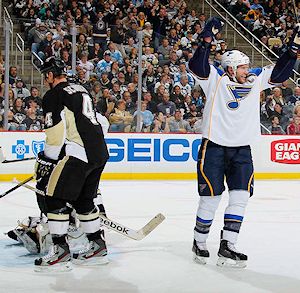 To put things in perspective, the black and gold never would have hoisted the Stanley Cup in 2009 without Scuderi. Who can forget his game-saving play in the waning seconds of Game 6 during the Finals? With Marc-Andre Fleury marooned at the post and the Pens' playoff lives literally hanging by a thread, "Scuds" dropped to the ice and stopped not one, not two, but three shots by big Johan Franzen.
Indeed, when GM Ray Shero inked Scuderi to a new four-year deal last summer, he admitted it was a mistake to let the Syosset, New York native walk following the Cup victory.
Sadly, things haven't quite worked out for the Penguins hero the second time around. Once the very symbol of rock-rib reliability, No. 4 has struggled since his return.
A case in point. During a critical juncture in Game 1 on Wednesday night Scuderi tried to clear the puck up the glass. It hit a stanchion, ricocheted back in the direction of the Pens' net and nearly led to a Blue Jackets goal.
Could happen to anyone, right? Unfortunately, plays like that have become the norm for the former defensive stalwart. He has difficulty clearing the puck and his skating—never a strong suit—has deteriorated to the point where opposing forwards blow past him with frightening regularity.
It seems that age (he's 35) and the fractured ankle he suffered on October 26 against Toronto have caught up with him. Prior to the injury Scuderi was a plus-5. In 42 regular-season games since his return he's been minus-13.
It's tough to watch, especially when you consider what a first-rate guy he is. Nobody works harder or sacrifices as much. And no one provides more leadership, shows more heart or sets a better example for the younger players. But he's getting by mostly on guile and guts.
The Pens could sorely use Robert Bortuzzo's youth, size and muscle against a very physical Blue Jackets team (48 hits in Game 1). However distasteful it may be, it's time to sit Scuderi.
*Be sure to check out Rick Buker's books,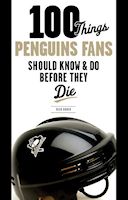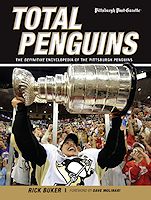 available at TriumphBooks.com, Amazon.com, and BarnesandNoble.com