WOW. That was my initial reaction to the Penguins' stunning 4-3 win over Columbus in Game 3 of the Eastern Conference Quarterfinals on Monday night.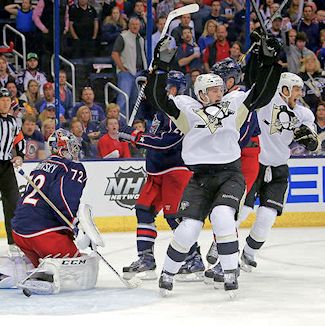 After spotting the Blue Jackets an early two-goal lead, the Pens erupted for four goals in the final 20 minutes and change to snatch a dramatic victory from the jaws of certain defeat. Just as important, the Pens displayed remarkable resilience and a cast-iron chin. They took the Blue Jackets' best punch and kept on swinging.
"We knew they were going to come out hard," Brandon Sutter said.
Boy, did they ever. Boone Jenner and Jack Johnson scored for Columbus before the game was four minutes old, stoking the capacity crowd at Nationwide Arena into a frenzy. The callow young Blue Jackets had the Penguins reeling against the ropes, awaiting the knockout blow.
It was gut-check time. Instead of dropping to the canvas, the Pens battled back with a savagery that had been missing from their previous efforts.
Indeed, if the disastrous Game 2 giveaway represented the Pens at their worst, Game 3 was the black and gold at their very best. They were fast, aggressive, and relentless. They outshot the Blue Jackets 41-20. They did a good job of protecting Marc-Andre Fleury, who rebounded to make 17 saves following a rocky start. Although outhit, 65-32, it neither slowed nor deterred them.
Talk about rising to the occasion. Has anyone scored a bigger goal in recent Pens' playoff history than Brooks Orpik? Not unless you count Sutter's tally just minutes after Cam Atkinson gave Columbus a seemingly insurmountable 3-1 lead.
Likewise, Lee Stempniak's nifty goal off the rush to knot the score at 3-3 was a sight to behold. As was the delicious deflection that bounded in off of Columbus defenseman James Wisniewski (credited to Jussi Jokinen) at 8:06 of the third period for the game-winner.
Make no mistake. This was a huge win for the Penguins. Huge.
*Be sure to check out Rick Buker's books,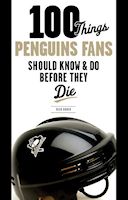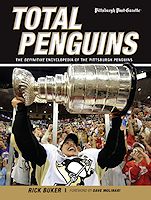 available at TriumphBooks.com, Amazon.com, and BarnesandNoble.com