When Penguins GM Ray Shero acquired Harry Zolnierczyk from Anaheim last summer for minor-league defenseman Alex Grant, I thought it was a terrific move. Given the departures of Matt Cooke and Tyler Kennedy, I figured "Dirty Harry" could fill an energy role on the third or fourth line, with the potential to put up Kennedy-type numbers.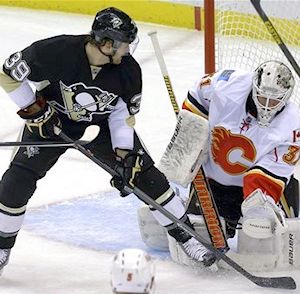 And he has. At Wilkes-Barre/Scranton. In 51 games with the Baby Pens, Harry Z's notched a highly respectable 18 goals.
He's made of the most of his limited opportunities with the black and gold, too. During three cameos that spanned 11 games the ex-Flyer scored two goals—both on plays around the net. Projected over an 82-game slate, it adds up to a 15-goal season.
It's not like the 26-year-old doesn't possess some pedigree. Zolnierczyk skates like the wind, plays much bigger than his 5'11" 175-pound frame, forechecks with abandon, and goads opponents into taking penalties. On January 29 he snaked through the entire Syracuse Crunch team to score a stunning Malkin-esque goal while diving to the ice.
So what gives? On a team that so obviously needs his passion, fire and speed, why is he languishing in Wilkes-Barre while players like Brian Gibbons and Taylor Pyatt (minus-13) get extended looks?
I wish I knew. Perhaps the Penguins' brass didn't care for Harry Z's Plexiglas-pounding celebration after his last tally on February 5 that sparked a comeback victory over Buffalo. (Which, not coincidentally, was the last time the Pens resembled a Cup contender.) Maybe it's the fact that he doesn't shave regularly. Then again, it could be a case of coach Dan Bylsma playing favorites, as he is wont to do.
I am certain of one thing. The Pens are a better hockey team with Zolnierczyk in the lineup.
*Be sure to check out Rick Buker's books,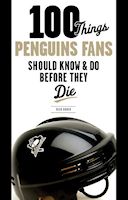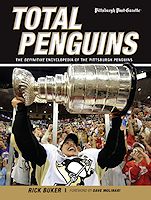 available at TriumphBooks.com, Amazon.com, and BarnesandNoble.com