At the end of each episode of the old Lone Ranger TV show someone would invariably ask, "Who was that masked man?"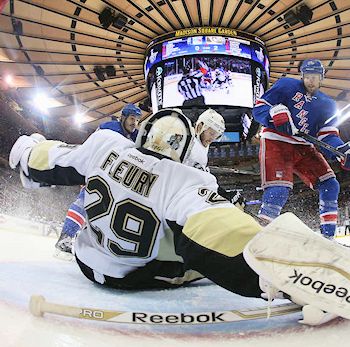 Following the Penguins' 2-0 triumph over the Rangers in Game 3 on Monday night, local fans could be excused for asking, "Who are those guys wearing the black and gold?"
After struggling to hold leads during their first-round series with Columbus, the Pens have turned in back-to-back defensive gems against New York. They've accomplished the feat by playing quintessential playoff hockey—poised, patient, and resourceful. And goalie Marc-Andre Fleury, a source of concern only two weeks ago, suddenly is in the groove of a lifetime.
"I don't think there was any question that [Fleury] was our best player on the ice," Penguins coach Dan Bylsma said. "He was strong all throughout the game."
He needed to be. Determined to seize control of the series on home ice, the Rangers pulled out all the stops. They fired 35 shots at "Flower," who turned them all aside in arguably the finest postseason performance of his career.
Fleury was especially tough in the third period. Seconds after stoning big Rick Nash, he robbed Marc Staal with a seeing-eye glove save at 7:06 through heavy traffic. Minutes later he stopped slippery Brad Richards on another big-time chance from the top of the left circle.
While No. 29 slammed the door, the Pens were at their opportunistic best. At 2:34 of the second period Sidney Crosby snuck behind the Rangers' defense, gathered in a beautiful stretch pass from Robert Bortuzzo and snapped the puck past Henrik Lundqvist for his first goal of the playoffs. Then, with 4:40 remaining in the period, Jussi Jokinen pounced on a loose puck after exiting the penalty box and beat Lundqvist on a breakaway.
It was all the offense the Pens would need. Fleury and the defense took care of the rest.
*Be sure to check out Rick Buker's books,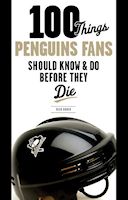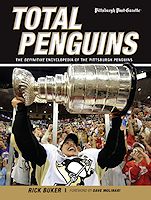 available at TriumphBooks.com, Amazon.com, and BarnesandNoble.com