As the star-crossed 2013-14 season mercifully draws to a close, there's one question on the mind of every black-and-gold fan. Are the Penguins legitimate Stanley Cup contenders?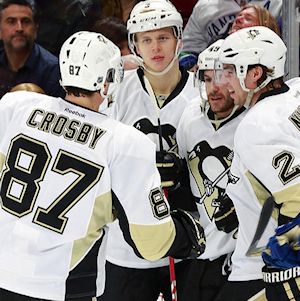 It sure is hard to tell. Talk about a roller coaster. On March 30 the Pens hammered Chicago with a lethal combination of ferocity and skill. Two nights later they rolled over against Carolina in one of the most dismal losses of the season. On April 3 they whipped Winnipeg, 4-2, only to fall flat as a pancake last Saturday against the Wild.
It's been that way since the Olympic break. Up one game. Down the next.
Will the real Pittsburgh Penguins please stand up?
They might not be able to without the aid of crutches. The Pens continue to be vexed by injuries. Sunday night in Colorado they took to the ice without Sidney Crosby, Chris Kunitz, Kris Letang, Evgeni Malkin, and Brooks Orpik. That's a huge chunk of talent to have packed in the press box like so many sardines.
Nor is it clear who's coming back…or when. Will Geno be available for the start of the playoffs? Ditto veteran backup Tomas Vokoun, who's been loaned to the Baby Pens on a conditioning assignment. Joe Vitale's speed and grit sure would come in handy. And what about Letang? Is it reasonable to expect the ultra-skilled defender to return before October?
In case you're contemplating a flying leap off the Fort Pitt Bridge, all isn't gloom and doom. Following a post-Olympic funk, Crosby's displayed his old fire and dash. Marc-Andre Fleury's playing like he's got something to prove. Rangy Brandon Sutter's responded well to a heavier workload.
Even the adversity-strewn regular season could work in the Pens' favor. It may serve to mentally prepare them for the long, grueling playoff grind. And, while hardly a blessing, the landslide of injuries provided some of the team's key players with an extra (if unplanned) breather.
So what are the Penguins' chances of winning a Cup? Your guess is as good as mine.
*Be sure to check out Rick Buker's books,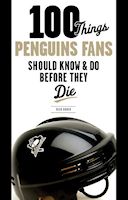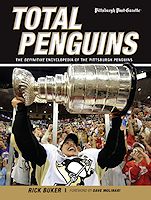 available at TriumphBooks.com, Amazon.com, and BarnesandNoble.com