Give Penguins GM Jim Rutherford credit. Under less-than-ideal circumstances, he's done his utmost to breathe new life into a franchise that's dropped a peg or two over the past couple of seasons.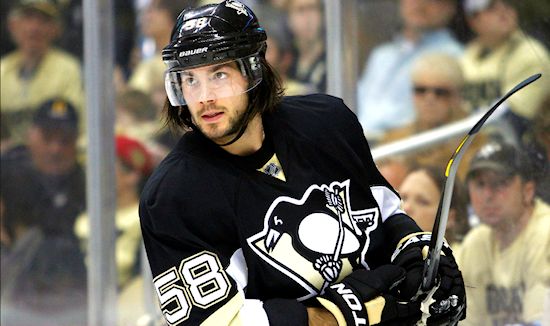 The acquisition of super-sniper Phil Kessel? A bold stroke. Ditto the flurry of moves that saw the Pens add Nick Bonino, Eric Fehr and Adam Clendening, while paring pricey Brandon Sutter and his $3.3 million salary from the payroll.
Barring another landslide of injuries, the Pens possess enough depth up front to thrive. I wish I felt as confident about the defense.
Not that I'm second-guessing JR. He had to let classy Paul Martin walk. Same with Christian Ehrhoff, who did decent work before his black-and-gold career effectively ended with a casual sweep of Alex Ovechkin's mighty forearm.
Even without Martin and Ehrhoff, the Pens' defense boasts lots of skill. Kris Letang was a sure-fire Norris Trophy candidate in 2014-15 until he suffered a season-ending concussion. Rookie Derrick Pouliot flashed mouth-watering potential. When healthy, Olli Maatta displayed a wonderful knack for jumping into the play. And late-season addition Ian Cole showed good instincts, not to mention a hard shot and quick release.
Still, concerns abound. Privately, the Penguins have to be worried about Letang. Given his ugly history of brain trauma, will he be the same player? And what about Maatta, who's had two surgeries on the same shoulder during his brief NHL career.
More to the point (pun intended), do we know if this group can actually defend? Maatta is sound in his own end. Most of the others—including much-maligned vets Ben Lovejoy and Rob Scuderi—perform reasonably well south of the blue line. Still, there isn't a true stalwart in the bunch.
Physicality? Fuhgeddaboudit. Only Cole shows any real interest in keeping the sight lines clear for Marc-Andre Fleury.
Obviously, the Penguins don't intend to spend a ton of time in their own zone. Still, an attack-oriented style doesn't eliminate the need to play sound, and—if the situation calls for it—physical defense.
In my mind the Pens could sorely use a tough, stay-at-home type to provide some backbone and balance for the puck-movers. Preferably wrapped in a super-sized frame.
Free-agent Cody Franson is the most attractive option. The hulking former Leaf and Predator combines offensive flair (36 points) with size (6'5" 213) and the inclination to use it (282 hits in 2013-14). Alas, he's due for a healthy raise over last season's $3.3 million. Unless Rutherford can pull off a miracle and clear substantial cap space, count the Pens out of the Franson sweepstakes.
A bargain-basement alternative? How about Tim Gleason. The long-time 'Cane is fairly mobile, solid defensively, and employs a rugged style. As an added bonus, he's a willing and capable fighter, a trait in short supply on our present Penguins.
*Be sure to check out Rick Buker's books,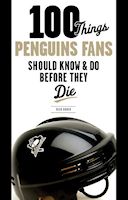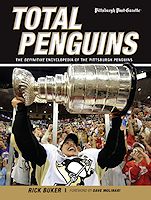 available at TriumphBooks.com, Amazon.com, and BarnesandNoble.com