It's a no-brainer, right? If you want to be a puck-possession team, you need defensemen who can move the puck.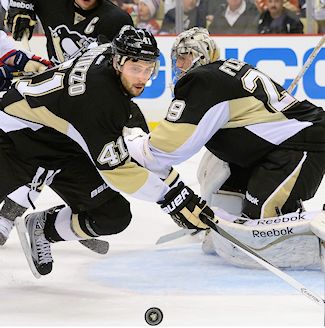 On that count our Penguins get high marks. Kris Letang, Christian Ehrhoff, Paul Martin, and Simon Despres handle the puck with equal parts ability and aplomb. As do Olli Maatta (shoulder surgery) and hot prospect Derrick Pouliot.
There's a flip side to loading up with so much skill. Friday night's 6-3 loss to the Islanders was a prime example. New York forwards camped in the slot with impunity. It's not the first time the Pens' blue-liners failed to provide clear sightlines for Marc-Andre Fleury. It won't be the last.
The price you pay for a quick, agile defense.
Not that the Pens' back line is totally bereft of gristle. Despres takes the body with surprising consistency. And Letang throws an occasional check. For the most part, however, the black-and-gold defense is built more for the transition game than net-front traffic.
It's a shortcoming that could cost the team come playoff time.
Dressing Scott Harrington over Robert Bortuzzo won't help. Obviously the Penguins' brass is high on Harrington. Yet it seems they're trying to force feed the Kingston, Ontario native into the rotation.
I'm not sure it's warranted. Coincidence or not, the Pens are 2-5 in the seven games Harrington's played. In his past five games he's a minus-9. The former second-round pick may one day develop into an effective stay-at-home defender a la Rob Scuderi. Thus far he seems overmatched.
I'll take Bortuzzo. He's no All-Star. But he's big, fairly mobile, and plays with an edge. On a team stacked with finesse types, he's my choice for No. 6 defenseman.
*Be sure to check out Rick Buker's books,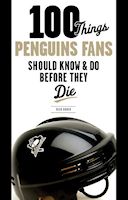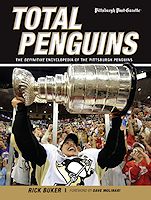 available at TriumphBooks.com, Amazon.com, and BarnesandNoble.com