I don't know about you. But when Logan Couture misfired on his shootout attempt to clinch a win for the Penguins on Sunday, I stood and cheered. After all, victories have been hard to come by. So have heart-and-soul efforts.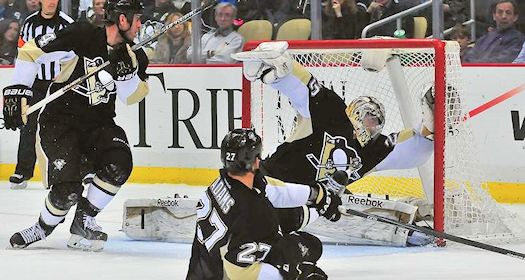 That's precisely what we got against San Jose. Forced to skate with only five defensemen due to cap constraints and injuries to Kris Letang and Christian Ehrhoff, the Pens produced one of their grittiest efforts of the season. One that may mark a turning point in the team's fortunes.
It was great to see our boys snatch the lead on a pair of first-period goals by Patric Hornqvist and Chris Kunitz. It was especially great to see "Kuny" snap a 14-game goalless streak. But when the Sharks knotted the score on second-period tallies by Ben Smith and Couture, I thought, "Uh oh, here we go again."
With visions of another come-from-in-front loss (a la St. Louis) dancing in my head, I watched the third period with trepidation. Then came overtime and Hornqvist's disastrous double-minor. With 3:49 of power-play time, surely the high-powered Sharks would cash in.
Or as Penguins coach Mike Johnston put it, "We had an awfully long penalty kill against a very good team."
Remarkably, the penalty-killers rose to the occasion. In spades. Marc-Andre Fleury, with a little help from friends Craig Adams, Maxim Lapierre, Paul Martin, Rob Scuderi, Brandon Sutter, and Daniel Winnik, stymied the potent San Jose power play.
"It's amazing to see the character that the guys showed," David Perron said. "We fed off of it in the shootout."
Indeed, Perron and Sidney Crosby seemed to reach back for something extra as they zipped pucks past Sharks goalie Alex Stalock.
For a black-and-gold squad that's struggled to find its groove—not to mention an identity—the supernatural penalty kill may have provided something even more important.
A reason to believe.
*Be sure to check out Rick Buker's books,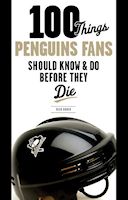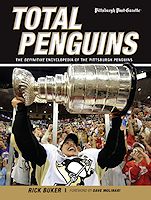 available at TriumphBooks.com, Amazon.com, and BarnesandNoble.com