Penguins GM Jim Rutherford may be getting along in years. But he sure isn't dull…or predictable.
In his latest surprise move of the summer, JR signed veteran forward Matt Cullen to a 1-year deal worth $800,000. The 38-year-old Virginia, Minnesota native—who won a Stanley Cup with Rutherford's Hurricanes in 2005-06—can play center and left wing. He's expected to vie for a spot on the fourth line.
Given the Pens' perceived need for help on defense, the move is a bit of a head-scratcher. It narrows the door for youngsters such as Bryan Rust, Oskar Sundqvist, and Scott Wilson to make the team…at least out of training camp. To say nothing of chewing up much of the Pens' remaining cap space.
Still, Cullen could help. A valuable performer for a number of clubs, he's tallied 219 goals and 626 points over the course of a 17-year NHL career. Cullen's an excellent skater despite his advanced age, terrific on draws and the PK, and can still produce when called upon. The 6'1' 200-pounder tallied 25 points for Nashville in a supporting role last season, including 16 points during his final 26 games.
The move harkens back to the early '90s, when then-Pens GM Craig Patrick imported Hall-of-Famer Bryan Trottier to anchor the fourth line and provide veteran leadership. Like "Trots," Cullen is regarded as an all-around good guy and solid citizen.
He's thrilled to join the black and gold.
"When you're my age, you don't get many chances like this," he said. "It's an opportunity to play on a team that's pushing really hard to make a run at (the Stanley Cup). I'm not playing just for the sake of playing. I want to win again."
Let's hope he gets his wish.
*Be sure to check out Rick Buker's books,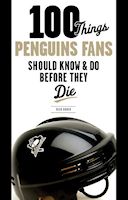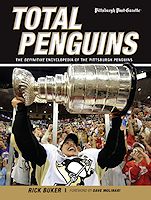 available at TriumphBooks.com, Amazon.com, and BarnesandNoble.com