In his latest in a string of head-turner moves, Penguins GM Jim Rutherford signed veteran defenseman Sergei Gonchar to a tryout contract yesterday.
One of the most popular and revered players ever to don the black and gold, Sergei's happy about the prospect of returning to the 'Burgh.
"I just wanted to play for that team," he said. "It's not about the money or the years. It's going to be special. Being with Pittsburgh is the reason I'm doing it. I still have a lot of friends on that team, in that town. It was a special place for me and my family."
In a best-case scenario, "Sarge" could help the Pens in a number of ways. In addition to providing depth and leadership—not to mention an experienced quarterback for the power-play—the 20-year NHL vet might aid in the development of youngsters such as Adam Clendening, Brian Dumoulin, Olli Maatta, and Derrick Pouliot.
A calming presence both on the ice and in the locker room, No. 55 could also serve as a stabilizer for a team that's experienced significant turnover during a whirlwind summer. Especially for close friend and former house guest Evgeni Malkin—who appears to require steadying from time to time—and Russian newcomer Sergei Plotnikov.
Can he still get 'er done? As of last season the answer was yes—in a limited role. Skating for Dallas and Montreal, Gonchar appeared in 48 games, tallied 14 points, and was a plus-6. He averaged a shade under 18 minutes of ice time per game.
Obviously, 41-year-old legs are a concern. While Gonchar's skating isn't what it used to be, the savvy defender always relied more on intelligence and agility rather than flat-out foot speed. And he still possesses those marvelous hands and instincts.
"He really is a smart player," Rutherford said. "He's one of those guys who still has a chance to play at this point in his career. I wouldn't give him an invitation to camp if he didn't have a chance. He doesn't have to out-do himself. He just has to play."
*Be sure to check out Rick Buker's books,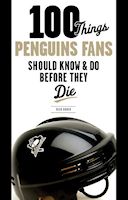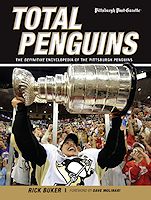 available at TriumphBooks.com, Amazon.com, and BarnesandNoble.com