In a low-risk effort to reinforce his star-studded squad with some muscle, Penguins GM Jim Rutherford announced on August 26 that he has invited heavyweight Tom Sestito to training camp on a tryout basis.
There's little doubt about what Sestito brings to the table. A third-round pick of Columbus in 2006, he's skated in 137 NHL contests for three teams—the Blue Jackets, Flyers and Canucks—and piled up 432 penalty minutes.
Following a breakout with Vancouver in 2013-14 (77 games, five goals, and a league-high 213 PIM) the 27-year-old forward endured a lost season last year. A frequent healthy scratch, he appeared to be at odds with coach Willie Desjardins.
"I haven't been given a fair shake here yet," he said.
After a midseason demotion to Utica, the Canucks cut ties with the hulking winger in February.
Sestito isn't a lock to make the Penguins by any stretch. With more losses than wins on his career fight card, he's hardly the second coming of Georges Laraque. But he is large (6'5" 228) and willing (a whopping 19 fights in 2013-14), qualities in short supply on the skill-oriented Pens. And, he's displayed a bit of a scoring touch, albeit in the AHL.
Even if Sestito earns a spot with the Pens, don't look for him to be in the lineup on a nightly basis. Obviously, the rugged Rome, New York native wouldn't have much value against free-skating teams like Detroit. But against physical foes like Columbus and Washington, not to mention the "heavy" teams out West? Sestito could provide protection for the black-and-gold's cadre of stars.
*Be sure to check out Rick Buker's books,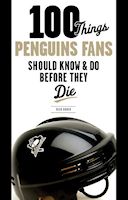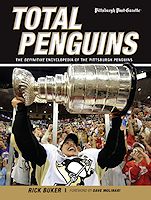 available at TriumphBooks.com, Amazon.com, and BarnesandNoble.com