Jim Rutherford drew tons of criticism for his moves at the trade deadline. Clearly feeling the heat, the venerable GM felt compelled to defend the deals in an April 14 interview with Jason Mackey of the Tribune Review.
While promising Simon Despres may prove to be the fish that got away, JR partly redeemed himself by plucking Ian Cole from the banks of the Mighty Mississippi for Robert Bortuzzo.
Indeed, Cole looks like a keeper. Following a rocky start (minus-3 in his first nine games with the Pens), he's emerged as one of the team's better defensemen. Over the last nine regular-season contests No. 28 scored or assisted on seven of the black-and-gold's 19 goals—far and away the most of any rearguard during that span. Thrust into a heavier workload with Kris Letang and Christian Ehrhoff out, Cole averaged well over 20 minutes of ice time per game down the stretch.
The Notre Dame grad skates well and isn't shy about jumping into the play. Nor is he bashful about unleashing his hard, accurate shot—a refreshing change for the pass-happy Penguins. His Corsi For Percentage (CF%) is a healthy 57.56.
"His overall play has been good," Penguins coach Mike Johnston told Mackey. "He manages the puck well. He moves up into the play. He's a mobile defensemen, but he doesn't get caught. He doesn't press things too much. He's played within himself and uses his shot as an advantage."
While not as physical as Bortuzzo, Cole has some sand in his game. He'll use his 6'1" 219-pound frame to bump opposing forwards away from the net, even if it means stretching the bounds of fair play. When push comes to shove, he's a capable and underrated fighter.
In short, the outgoing 26 year old appears to be a solid all-around defenseman with an upside. It's a good bet the Pens will try to ink the RFA-to-be to a new deal when his contract expires this summer.
*Be sure to check out Rick Buker's books,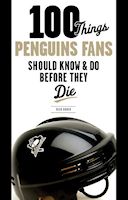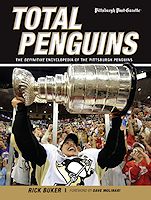 available at TriumphBooks.com, Amazon.com, and BarnesandNoble.com