I know it's early. Really early. And there's a ton of hockey to be played this season. However, if first impressions mean anything, I don't like what I saw from our Penguins on opening night.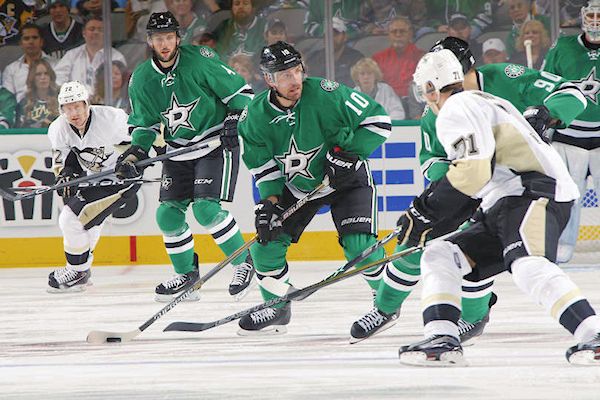 Sure, we had our moments during the 3-0 loss to Dallas. Evgeni Malkin made a supernatural power move out of the corner, only to be denied by Stars goalie Antti Niemi. And the black and gold fired off 37 shots–including six by celebrated newcomer Phil Kessel. But numbers can be deceiving. Most of those shots came from the perimeter.
Therein lies the rub. The Pens can't seem to get to the prime scoring areas. Down low…between the circles.
How many second-chance opportunities did we have? Precious few. In most cases it was one and done. Just like last season, when the offense evaporated faster than the Salton Sea.
A root cause? The Pens struggle mightily to win puck battles in the offensive zone.
Oddly, they boast several skaters who should thrive in the trenches. Chris Kunitz for one. Bullish rookie Sergei Plotnikov for another. Too bad Kuny's effectiveness has waned. And Plotnikov seems a step behind. Indeed, only Patric Hornqvist was consistently strong along the wall. That's not enough.
Coach Mike Johnston's fully aware. According to reports, MJ emphasized battle drills in training camp. The lessons didn't take.
Personnel-wise, the Pens have few viable options. They seem loathe to promote Oskar Sundqvist, the rangy Swedish center. Former first-round pick Tyler Biggs has the bulk (6'2" 205) to be an effective cornerman but lacks a scoring touch. Free-agent Eric Fehr will help, but isn't due to come off the shelf for at least a month. Ditto hustling Pascal Dupuis.
It could be a long wait.
*Be sure to check out Rick Buker's books,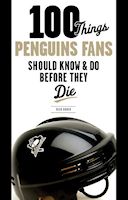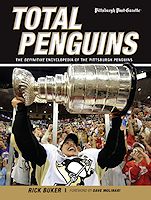 available at TriumphBooks.com, Amazon.com, and BarnesandNoble.com