Sidney Crosby's on-ice achievements are truly awe-inspiring. Two Art Ross Trophies, two Hart Trophies, three Ted Lindsay/Lester Pearson Awards, and a Stanley Cup. Enough lesser trophies, all-star selections and awards to fill a small museum. Along with his stats—a staggering 821 points in 596 NHL games—they speak of a sure-fire Hall-of-Famer. A player who earned the right to be called the best in the game.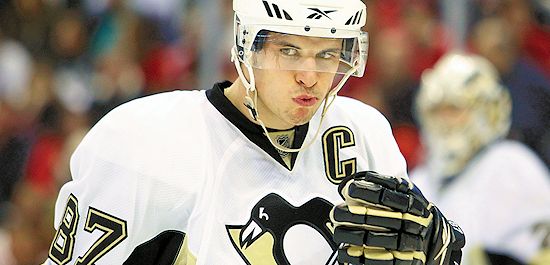 Is Sid still the best? Sadly, there are indications that he isn't. Such as a pair of career-worst eight-game goalless droughts that pockmarked his play from late October through mid-December. And the pedestrian total of eight goals he's amassed over his past 33 games.
Maybe he's playing hurt. Given the Penguins' well-documented secrecy concerning injuries—not to mention Sid's stoic nature—it's a distinct possibility. Perhaps his balky wrist is still ailing. Or his hip. Or both.
I do know this. As much as it pains me to write it, Crosby isn't the All-World player he once was. Nor does he seem capable of carrying the Penguins to extended regular-season success, let alone Stanley Cup glory.
Here are some observations:
Captain Clutch—There was a time when big goals rolled off Crosby's stick like so many beads of perspiration. Remember the 2009 Eastern Conference Semifinals, when he tallied eight goals (including a Game 2 hat trick) to lead the Pens past Alex Ovechkin and the arch-rival Caps? Who can forget Sid's scintillating gold-medal goal in the 2010 Olympics?
When was the last time he scored a truly important goal?
The Claude Giroux Factor—Starting with the ill-fated 2012 playoffs, the Philly forward has skated rings around Crosby. In head-to-head competition, Giroux has racked up 10 goals and 30 points in 17 games. Sid's 6 goals and 17 points pale in comparison.
Injuries—As the New Year dawned in 2011, Crosby was perched atop the hockey world. Fresh off a 25-game point streak, which included an eye-popping 27 goals and 51 points, he was the runaway league leader in scoring. Then came the Winter Classic and the brutal blindside collision with Washington's David Steckel, followed two nights later by a second ugly hit to the head from Tampa Bay's Victor Hedman.
The result? A career-threatening concussion and neck injury that forced Sid to miss all but eight of the next 109 regular season games.
Just when it seemed he'd returned to top form, the injury bug bit again on March 30, 2013. A Brooks Orpik slap shot slammed into his jaw, forcing Sid to miss the remainder of the regular season. With the exception of a red-hot start this past October, he hasn't been the same player since.
Blue-Collar Superstar—Part of what made Crosby so special was his supreme skill level, combined with an unrivaled work ethic.
"He works tirelessly," said former Pens coach Dan Bylsma. "He really enjoys the competition, putting it out there, laying it on the line."
"He plays the game right for an elite player," added friend and former linemate Colby Armstrong.
Contrast that with the night of March 6, 2014, when Sid was accused of dogging it during a dreadful minus-5 showing against San Jose. Indeed, the passion and fire that elevated him to the very pinnacle of his sport seem to be missing.
Driven to Succeed—Early in his career Crosby worked tirelessly on his game. Criticized for a weakness on faceoffs, he improved to the point where he won a whopping 56 percent of his draws in 2009-10. Convinced that he needed to score more, Sid switched to a new composite stick that same season and struck for 51 goals to earn a share of the Maurice Richard Trophy.
"This is the measure of Crosby," wrote Michael Farber in Sports Illustrated. "He takes a flaw and burnishes it until it gleams."
Can the same be said today?
Glare of the Spotlight—Perhaps more than any hockey player since Wayne Gretzky, Crosby has spent his life in the public eye. The scrutiny he faces, not only in Pittsburgh but in his native Canada, is both immense and intense. His every move is dissected and analyzed.
To his credit, Sid has handled the exceedingly high expectations with uncommon poise and grace. Still, a life spent under the microscope must be trying and exhausting at times for a young man in his twenties.
Size Matters—A friend pointed out that most players who enjoy a high level of success deep into their careers are bigger guys. Mario Lemieux, Jaromir Jagr, and hockey's version of Superman—Gordie Howe.
It made me think of Kirk Muller. He was the second overall pick in the 1984 Entry Draft, behind Mario. Kirk was about the same size as Sid—6'0" 205 pounds. Feisty, aggressive, a natural-born leader. While nobody touted him as the "next Gretzky," Muller averaged 77 points during his first nine seasons, including a pair of 94-point campaigns.
At virtually the same stage of his career as Sid, Muller's production took a precipitous decline. He averaged less than 30 points a season during his last 10 years.
No one expects a comparable drop-off for Crosby. But nobody stays at the top of the heap forever—not even a player as wondrously skilled as Sid. Is he poised to enter his prime? Or has he already played his best hockey?
Only time will tell.
*Be sure to check out Rick Buker's books,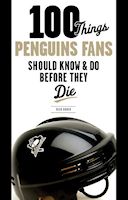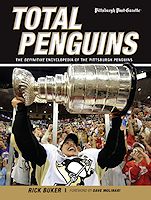 available at TriumphBooks.com, Amazon.com, and BarnesandNoble.com