At the risk of mimicking that annoying blue jay perched on a branch outside your window that just won't shut up, I'm once more going to expound on my favorite hockey subject.
The Penguins need to get bigger. Especially up front. In a hurry.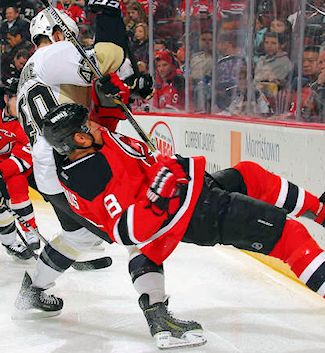 Last week's games were a case in point. After delivering a superhuman effort to beat an infinitely larger and tougher Winnipeg squad on January 27, the black and gold went pfft against the equally rugged Capitals the following night. Washington pounded out an embarrassingly easy 4-0 win.
While games are rarely scheduled on back-to-back nights in the postseason, chances are good the Pens will draw a "heavy" team such as the Caps or Boston come playoff time. God help them if they do.
The Penguins' organizational insistence that all of the forwards fit a mold (i.e.; skilled and undersized) makes no sense. It's obvious the brass wants to build a team with four interchangeable lines. But it's flawed logic.
To draw a football analogy, it's like having three deep threats at receiver, but no Hines Ward or Heath Miller to make the tough catches in traffic.
The "kill 'em with skill" approach doesn't work any better on ice than it does on the gridiron. Think all those injuries would occur if the Pens had a beefier team? Think again.
Getting Maxim Lapierre from St. Louis for Marcel Goc will help. While a defensive whiz and solid faceoff man, Goc could've played night after night with a carton of eggs tucked safely inside his jersey.
Lapierre's no enforcer. But he has decent size and plays with an edge, something the Milquetoastish Pens can definitely use. Plus, he has a history of elevating his game come playoff time.
GM Jim Rutherford should go a step further. He should acquire 27-year-old power forward Chris Stewart from Buffalo.
Standing 6'2″ and tipping the scales at 231 pounds, the burly right wing can handle the heavies. No more relying on game but undersized battlers like Steve Downie, Bobby Farnham, and Zach Sill to stick up for the team.
Stewart can play, too. Although he's having an off year with Buffalo (9 goals), he's scored 28 goals twice in his NHL career, and notched 18 during the lockout season of 2012-13.
Okay, so he doesn't skate 90 mph. Neither did former Pens Bill Guerin, Gary Roberts, or Rick Tocchet. But they were highly effective scorer/bodyguards who contributed a great deal to the team's success.
Salary definitely is an issue. The Toronto native makes $4.15 million. To make room the Pens may need to part with Chris Kunitz ($3.85 million), who is rumored to be seeking a trade. Since Sabres GM Tim Murray most likely would demand prospects and/or draft picks in return for Stewart, Rutherford would have to get creative. Maybe he could work out a three-team deal. If soft, underachieving Beau Bennett was included in such a swap, all the better.
Stewart's a gamble, to be sure, and a pricey one at that. Especially since he's eligible for free agency in July. But I'd love to see his big frame parked in the slot on power plays. Or watch him go toe-to-toe with Boston's Milan Lucic, which he did—quite effectively—back in October.
The brawny winger packs the punch the Pens so desperately need.
*Be sure to check out Rick Buker's books,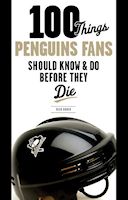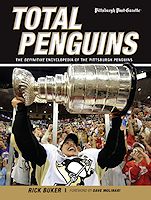 available at TriumphBooks.com, Amazon.com, and BarnesandNoble.com