Suppose you're out bowling with your buds and a pin falls on its own. What do you do? Press the reset button, of course.
That's what the Penguins need to do. Press reset. Bulldoze the previous 79 games of this turbulent and, at times, misbegotten season into the Mon and start over.
Or, as the late Bob Johnson so eloquently put it after New Jersey knotted the opening-round series of the 1991 playoffs, "Forget about the first four games. It's a three-game series now."
It's not too late. The Pens still hold a two-point lead over the Senators with three games to play. Starting with Tuesday night's showdown in Ottawa, the black and gold need to forget what's gone before and concentrate on each play, each shift. Relax and don't grip the sticks too tight, like they did during Sunday's 4-1 loss to Philly.
Easier said than done, perhaps. But attainable. Put their best skate forward, so to speak, and let the playoff chips will fall where they may.
We're all pulling for you.
*Be sure to check out Rick Buker's books,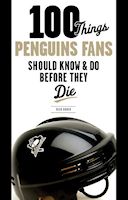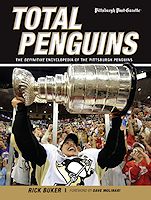 available at TriumphBooks.com, Amazon.com, and BarnesandNoble.com