It's been an up-and-down year for the Penguins Brandon Sutter, to say the least.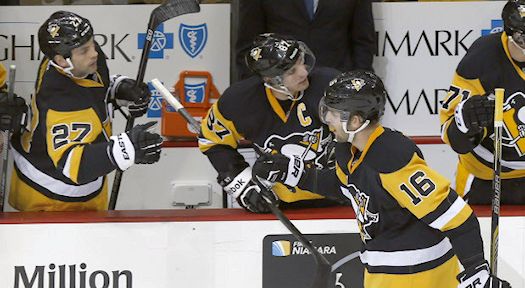 A streaky scorer by nature, the 26-year-old struggled mightily through the middle part of the season following a solid start. During a 31-game stretch from November 22 through early February, the Huntington, New York native was a minus-11 with a paltry four goals.
A virtual revolving door of linemates didn't help. Nor did the prolonged absence due to injury of Beau Bennett, with whom Sutter displayed good chemistry.
His tepid play didn't go unnoticed. A February 5 feature in USA Today rated Sutter among the six most overrated players in the NHL. Shortly afterward, a prominent Penguins blog highlighted his comparatively poor advanced stats (a Corsi For Percentage of 47.6). Yet another focused on his linemates' improved possession numbers when skating with other centers. To top it off, a story broke on February 21 trumpeting the Pens' rumored interest in Jordan Staal.
Ouch.
Sutter responded. Since notching a goal against Calgary on February 6, the rangy center's been nothing short of terrific. Over his past 16 games, he's tallied five goals (including two shorties) and nine points, while registering a sparkling plus-11. Not by coincidence, the Pens are 10-4-2 during that stretch.
A key cog on the team's fifth-ranked penalty-killing unit, No. 16 is tied for the league lead with four shorthanded goals.
Seeing Sutter rediscover his playoff form from last spring no doubt heartened GM Jim Rutherford, who signed the popular restricted free agent to a two-year, $6.6 million deal last summer. Sutter's teammates are well aware of his value, too.
"Even if he's not on the score sheet, he's impacting the game in other ways," Blake Comeau told the Tribune Review's Jason Mackey. "He's a guy who's always backchecking hard, playing well in the defensive zone, always in the right spot."
*Be sure to check out Rick Buker's books,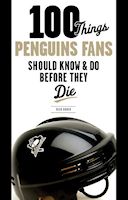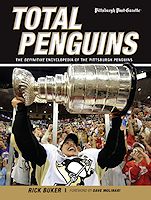 available at TriumphBooks.com, Amazon.com, and BarnesandNoble.com