"I wish we had a team full of Chris Kunitzes."
I've uttered those words many times to my hockey buddies over the past few years. Right up to the time the peppery winger mysteriously stopped producing last season.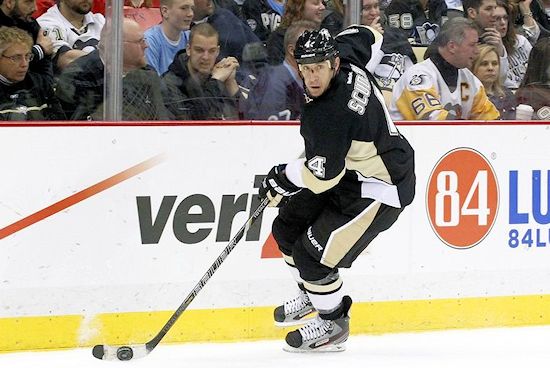 It's easy to jump off the band wagon, isn't it? Especially in the City of Champions, where we're accustomed to (and spoiled by) so much success. Should a team or a sports hero perform below our lofty expectations, we're quick to become hypercritical. I know I am.
What have you done for me lately?
It's a shame. Guys like Kunitz and Rob Scuderi deserve our respect. They give their heart and soul for the Pens each and every game. Cut them and they're liable to bleed black and gold.
Earlier in their Penguins careers they were regarded as treasures. Now they're viewed as excess baggage. Fodder for the rumor mill. Somehow that doesn't seem right.
KUNY
It's unclear why Kunitz struggled so down the stretch in 2014-15 (a lone goal over his last 18 regular-season games). There were rumors (likely unfounded) of tension between him and new coach Mike Johnston. Maybe the drop-off was due to lingering effects of a broken foot he suffered in December.
With frequent linemate Patric Hornqvist establishing squatter's rights in the slot, perhaps Kuny was forced into an unfamiliar role. Or maybe age (he's 35) and a famously ferocious style finally took a toll on his undersized body.
Whatever the reason, he wasn't his old self. Not by a longshot.
Whether Kunitz can bounce back this season is anybody's guess. Despite the precipitous decline in production, his possession numbers were strong. His Corsi For Percentage was 62.5—the third-best of his career. While not as forceful as he once was, he still adds mustard to the mix.
Perhaps it's time to ratchet down our expectations. If the Pens can squeeze 20 goals from the former First Team All-Star, I think they'd be thrilled. I'd be, too.
SCUDS
No one ever accused Rob Scuderi of being fancy. Indeed, the Long Island native carved out a niche for himself by keeping things simple and making the basic play.
Which he did quite well to begin Phase II of his Penguins career (plus-5 in his first 10 games) before a fractured ankle derailed his season. When he returned two months later he clearly wasn't the same.
Fault him for caring too much and rushing back. Not for the injury.
Determined to rebound, Scuderi played effective no-frills defense for the first five months of 2014-15. Resembling the stalwart of old, he killed penalties, poked loose pucks from harm's way, blocked shots and rattled opponents with an occasional hip check. But when puck-moving partner Simon Despres was dealt at the trade deadline, the flaws in Scuds' game were exposed.
Still, with a playoff spot on the line, the 11-year vet rose to the occasion. During the final three games he averaged over 25 minutes of ice time, scored a key goal, and recorded a plus-4.
This isn't to suggest—at age 36—that Scuderi's a top-four defenseman. Or even a top six. There's no denying his skills have eroded. However, if used properly in a supporting role No. 4 may still provide value while serving as a leader and mentor for the Pens' kiddie corps defense.
*Be sure to check out Rick Buker's books,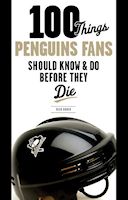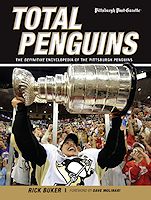 available at TriumphBooks.com, Amazon.com, and BarnesandNoble.com