Amid the kerfuffle that has become our Pittsburgh Penguins, one player has stood out from the pack.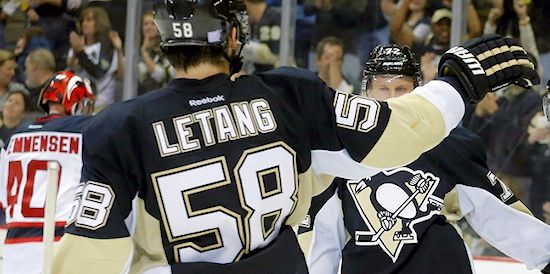 A year after suffering a potential career-ending stroke, Kris Letang has returned with a vengeance. The former Norris Trophy candidate and Second Team NHL All-Star has piled up nine goals and 39 points (in 44 games)—the third-best points total among NHL defensemen. Often criticized for his work with the man advantage, he's tied for third in the league with 18 power-play assists. And, he's been a bulwark on defense, averaging 25:11 of ice time per game.
The odds-on favorite to win the Masterton Trophy, Tanger's worked hard to put the star-crossed 2013-14 campaign behind him. He's cut down on the high-risk plays that led to an avalanche of costly turnovers while adding a new level of discipline to his game. Shorn of the Darius Kasparaitis-style locks that were as much a part of his on-ice persona as his blazing speed, No. 58's been calm, cool, and collected, despite the fierce attention he garners from opposing forecheckers.
Take last week, for example. With superstars Sidney Crosby and Evgeni Malkin consigned to the press box, the soft-spoken Montreal native withstood a barrage of heavy checks to pace the Pens to a 5-3 victory over Winnipeg. Even more remarkable, Letang's dazzling five-assist performance came just seven days after he was knocked out of action by a dirty hit from Philly's Zac Rinaldo.
His teammates were clearly impressed.
"To be on his team and to see him play in person, it's just sick how good that guy is," newcomer David Perron said. "What a player."
Rob Scuderi echoed Perron's sentiments.
"He's [Letang's] as good as there is in this league," the veteran defender said. "When he's making the right plays like he was tonight, he's a dominant player."
Well-earned praise to be sure. Especially after Letang endured mountains of criticism around these parts for his uneven play last season.
Just call him "the Comeback Kid."
*Be sure to check out Rick Buker's books,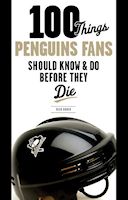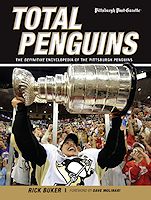 available at TriumphBooks.com, Amazon.com, and BarnesandNoble.com