Ever observe the behavior of a little dog when it comes within close proximity to a bigger one? It yips. It yaps. It strains at the leash and gnashes its teeth. All the while the larger dog looks on with a mixture of bemusement and disdain.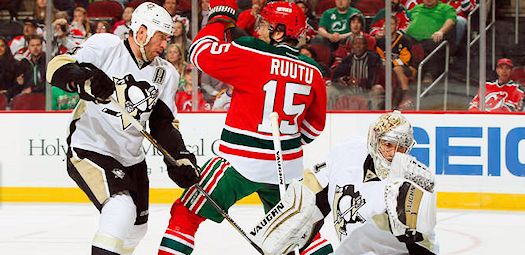 Like so many Chihuahuas having a conniption at the sight of a Rottweiler, the Penguins have adopted a small-dog mentality. The tendency to overreact—as they did during Sunday's embarrassing 5-1 loss to Detroit—stems, in part, from being stripped down to bare bones physically.
Coach Mike Johnston can preach "team toughness" all he wants. All for one and one for all. It may have worked for the Three Musketeers. But no matter how the Pens spin it the naked truth is obvious—they don't have the size or toughness to keep foes honest.
It's not the players' fault. Nor is it a reflection of their collective character. Craig Adams, Blake Comeau, Steve Downie, Patric Hornqvist, Chris Kunitz, and David Perron (to name a few) have plenty of heart and soul. They're just too darn small.
When GM Jim Rutherford acquired husky Daniel Winnik from Toronto on February 25, it was a step in the right direction. Indeed, in the one game the Pens played with a larger lineup, they thumped a rugged Columbus team and looked good doing it. Then came the stunning about-face at the trade deadline, when JR dealt Robert Bortuzzo and Simon Despres—the team's biggest and, arguably, most effective physical players.
The moves left the black-and-gold especially vulnerable on defense, where no one takes the body with any consistency. Can you say "stick check?" Or "look out Flower?"
I suspect Johnston—in his quest for puck-possession nirvana—endorsed the trades wholeheartedly. But this ain't hockey heaven. The Pens, as presently constructed, are more suited to the Swiss Super League than the obstruction-happy NHL.
*Be sure to check out Rick Buker's books,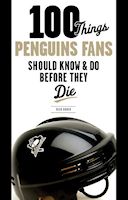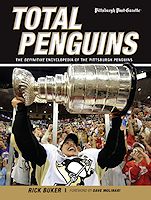 available at TriumphBooks.com, Amazon.com, and BarnesandNoble.com