It's the white elephant in the Penguins' dressing room.
What to do with Daniel Sprong. Keep him? Or send him back to the Quebec League for another year of seasoning.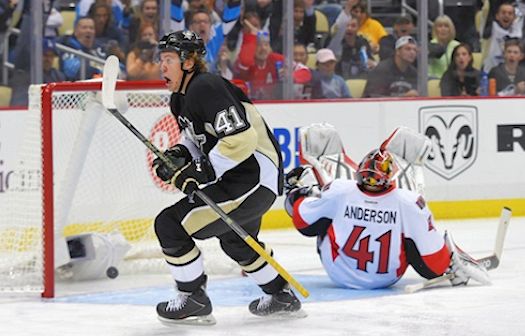 Financial and contractual considerations loom large. If the speedy 6'0″ 180-pounder plays two more games, it'll lop a year off his entry contract. If he skates in 40 games for the black and gold? The clock starts ticking on his seven years needed to earn UFA status.
A tough call for GM Jim Rutherford—especially when it involves a youngster who promises to be an offensive linchpin in the very near future.
Observations
In many ways Sprong reminds me of Pierre Larouche. Not so much in terms of style. Rather attitude and flair—not to mention an uncanny nose for the net.
Indeed, when "Lucky Pierre" first broke in as a precocious 19-year-old way back in the fall of 1974, he wasn't expected to make the team. Shifty, gifted and oh-so-clever, the cocky kid from Taschereau, Quebec forced the Penguins' hand. Much like Sprong has done this season.
Larouche scored 31 goals that year. Fifty-three the next. While I'm not predicting the same heights for Sprong, the kid exudes a similar confidence. And big-time potential.
Sprong by the Numbers
Regular Season
Playoffs
Season
Team
LGE
GP
G
A
PTS
+/-
PIM
GP
G
A
PTS
PIM
2013-14
Charlottetown
QMJHL
67
30
38
68
-20
20
4
4
1
5
0
2014-15
Charlottetown
QMJHL
68
39
49
88
-23
18
10
7
4
11
6
2015-16
Pittsburgh
NHL
8
1
0
1
0
0
–
–
–
–
–
Keep
There's no doubt Sprong has the skill set to compete in the NHL. Despite limited opportunities to display his wares, the 18-year-old's dazzled with his moves, instincts, and release.
"He's played well," Rutherford said. "When he gets the puck, he goes to the net. He creates scoring chances."
With the recent return of veterans Pascal Dupuis and Eric Fehr, the Dutch import appears to be the odd-man out. However, injuries do occur. Especially in the Steel City, where our Pens lost 343 man-games to various ailments last season (and a staggering 529 in 2013-14). So do trades.
It sure would be nice to have a talent the magnitude of Sprong ready to step in.
Don't Keep
You hate to have a young kid sit. True, Sprong can learn a lot by rubbing elbows with stars like Sidney Crosby and Evgeni Malkin. But he can't hone his skills sitting on his fanny. Ultimately, he needs to play, and play a lot. In all situations. Even if it's back in Charlottetown.
To keep or not to keep? Glad it's not my decision.
*Be sure to check out Rick Buker's books,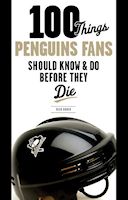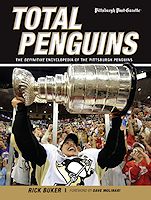 available at TriumphBooks.com, Amazon.com, and BarnesandNoble.com