In the wake of Saturday's scintillating victory over the Rangers, I was afraid the Penguins might be too fired up for the start of Game 3. I envisioned one of those first periods where the Pens come out in a ball of fury and outshoot the opposition, say 17-3, but don't score any goals. Then the other club gets a lucky bounce and it's all downhill from there.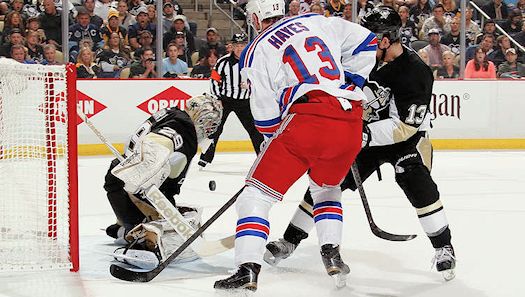 I needn't have worried. Oh, one of the teams registered three first-period shots, alright. Our Penguins.
"I thought we overpassed the puck early in the game, no question," Pens coach Mike Johnston said. "We came in on the attack, we had lanes, and we took the pass back instead of the play ahead. That has to be a shot choice instant. You can't look, you can't wait, it's gotta be right to the net."
While the locals sputtered, the Rangers pounced like a leopard spotting a gnu in the thicket. Nine minutes in, Game 2 villain Carl Hagelin beat Pens goalie Marc-Andre Fleury through the wickets on a partial breakaway, courtesy of a botched line change. At 11:07 of the second period Chris Kreider swatted a carom off the end boards past a helpless Fleury to extend New York's lead to 2-0.
Meanwhile, home team heroics were few and far between. In the waning minutes of the opening period Sidney Crosby banged a shot off the iron from close range. Midway through the second Max Lapierre made a dazzling move to pull the puck around a prone defender, only to see his sweeping wrister coolly turned aside by Henrik Lundqvist. Late in the frame Fleury robbed Derek Stepan with a spectacular double-pad save on yet another breakaway.
"An unbelievable save," Stepan marveled.
Down by two, the Pens finally displayed some juice in the third period. With seven minutes remaining Patric Hornqvist whacked the puck past Lundqvist from the slot to cap an extended cycle by the Crosby line. Fully engaged, the Pens pressed for the tying goal. But "King Henrik" and his mates held firm.
The loss makes Wednesday night's Game 4 at the CONSOL a must-win for the Pens. No way the black and gold can return to New York down 3-1 and expect to survive.
Let's hope they're up to the task.
*Be sure to check out Rick Buker's books,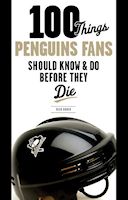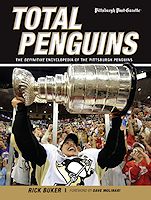 available at TriumphBooks.com, Amazon.com, and BarnesandNoble.com