One of the most popular Sci-Fi movies of the 1950s was The Incredible Shrinking Man. A businessman vacationing with his wife accidently gets exposed to a radioactive cloud, setting off a chain-reaction in his cells that caused his body to shrink.
Hmmmm. I wonder if the same cloud passed over Consol Energy Center sometime in the recent past.
According to an annual study of NHL rosters performed by Toronto Globe and Mail hockey writer James Mirtle, the Penguins had a healthy average weight of 204.5 entering the 2012-13 season. That dipped to 202.1 to start '13-14, and 199.6 by opening night last year. This season? We've crash-dieted to an anemic 197.8.
Just call us The Incredible Shrinking Penguins.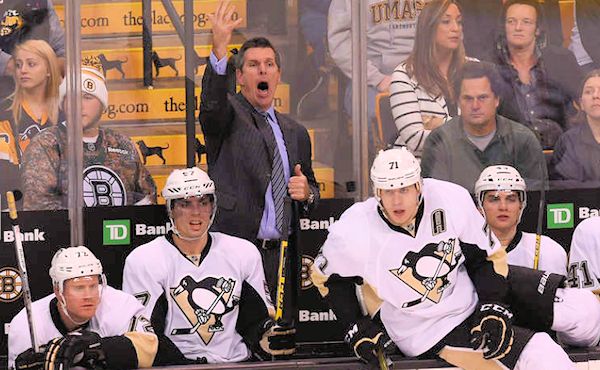 Has anyone noticed that our on-ice results have diminished, too?
I thought GM Jim Rutherford had. When JR re-signed Baby Pens defenseman Reid McNeill and imported husky forwards Tyler Biggs, Eric Fehr, Sergei Plotnikov, and Tom Sestito over the summer, I held a vague hope that the organization was rethinking its pathological trend toward smaller players.
No such luck. Among our most recent call-ups? Defenseman David Warsofsky and forward Conor Sheary. Both generously listed at 5'9". By comparison, Monday's acquisition Trevor Daley (5'11" 195) is a behemoth.
I realize speed is at a premium in the NHL these days. But other teams find room for bigger players. Power forwards who can score, like the Blue Jackets' Boone Jenner. Momentum guys who play with an edge, like Washington's Jay Beagle and Tom Wilson.
Heck, the Red Wings don't even follow the Detroit blueprint anymore. In case no one's noticed, they've constructed a heavier team in the Motor City.
Why can't we?
When did being big become so bad? It sure didn't hinder our Stanley Cup champions from the '90s. Jay Caufield was a monster at 237 pounds. Kjell Samuelsson went 235. Mario Lemieux, Jaromir Jagr, and Kevin Stevens all tipped the scales at 220 or better. Grant Jennings, Troy Loney and Rick Tocchet weighed 210. Ron Francis and Phil Bourque around 200. Nasty defenseman Ulf Samuelsson was a comparative lightweight at 195 pounds. He'd be a Goliath on our present-day Pens.
Same goes for our '09 champs. Bruising Brooks Orpik and towering Hal Gill (6'7") wreaked havoc on opposing forwards. Brawny forwards Bill Guerin and Jordan Staal helped us hold our own in the trenches. Enforcer Eric Godard made sure we didn't get pushed around.
Our Cup teams were built to play any style. Sure they had tons of skill. But they could grind it out, too.
It's a lesson our present management (and ownership) seems to have all but forgotten. Actually, it's a condition that's plagued the franchise from the beginning. Call it Penguinitis. Our most successful teams embrace a harder, grittier style. Then we invariably strip away muscle in favor of a softer, fancier approach.
Champagne hockey.
It didn't work in the past. It won't work now.
*Be sure to check out Rick Buker's books,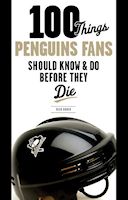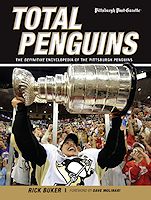 available at TriumphBooks.com, Amazon.com, and BarnesandNoble.com