Transition is defined by Merriman-Webster as a "passage from one state, stage, subject or place to another." In a word, change.
The times definitely are a changin' for our Pittsburgh Penguins. Indeed, just as the natural seasons go through cycles, so do the fortunes of sports teams. Even the mightiest of champions aren't immune to the ravages of time and attrition.
Looking back to the summer of 2016, the Pens lost only three players—Beau Bennett, Ben Lovejoy and Jeff Zatkoff—who appeared in the postseason. Of the three, only Lovejoy played a significant role in our Cup triumph.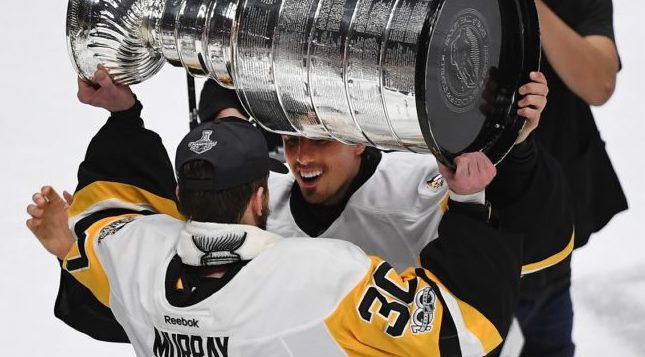 That contrasts sharply with this past off-season, when no fewer than six important contributors left town. Indeed, the departures of Nick Bonino, Matt Cullen, Trevor Daley, Marc-Andre Fleury, Ron Hainsey and Chris Kunitz created some sizeable holes, both on the ice and in the locker room.
It isn't that Jim Rutherford didn't recognize their value, collectively and individually. But the plucky GM only had so many dollars to spend. He had to budget for restricted free agents Brian Dumoulin, Justin Schultz and Conor Sheary, which left cap space to bring back one, maybe two, of his pending free agents.
It hardly was a surprise when each landed elsewhere.
The Chicago Blackhawks, who served as a model for the black and gold, experienced similar turnover following their most recent Cup triumph in 2015. Eight key players, including Brad Richards, Patrick Sharp and Pittsburgh native Brandon Saad, departed through free agency, retirement or trades.
Not surprisingly, the Blackhawks didn't repeat as champions. While the Pens cruised to their first of back-to-back Cups, Chicago was eliminated in the first round of the 2016 playoffs. The Hawks bowed in similarly inglorious fashion last spring, losing four straight to our eventual Final foe, Nashville.
Where am I heading with this? As much as I'd love for our Pens to three-peat, it's highly unlikely they will. As with those Hawks teams, there simply are too many gaps to plug, too many new players to assimilate, each trying to find his niche and comfort level. It takes time to develop chemistry and bond as a team. As witnessed by last week's disastrous 10-1 loss to the Hawks, we have a long ways to go.
Does that mean all hope is gone for winning another Cup? Not at all. The Pens still possess the most talented core in the game. Including this season, Sidney Crosby is under contract for seven more years…Evgeni Malkin, Phil Kessel and Kris Letang five years apiece. With promising kids like Jake Guentzel, Matt Murray and Daniel Sprong in tow, the immediate future bodes well.
Still, for reasons already stated and more, I don't think we'll be hoisting another Cup this spring. If anything, this season may serve as a reminder that laying claim to Lord Stanley's coveted chalice is a rare and elusive feat, one that should be celebrated, cherished and never, ever taken for granted.
Just ask a Toronto Maple Leafs fan. When the Penguins entered the league back in 1967, the Leafs were a power, having won four Cups in six seasons. Could anyone living in "The Queen City" at the time have envisioned their beloved Leafs going 50 years without so much as a return to the Final?
Closer to home, if you were a Pens fan back in 1992, cheering on Mario Lemieux, Jaromir Jagr and a cavalcade of All-Stars and future Hall-of-Famers, would you have imagined the depths to which the team sank in the early 2000s, let alone a 17-year drought between Cups?
Of course not. At the time, it felt like we would win Stanley Cups forever.
Unfortunately, the Cup isn't a forever thing. It's earned, each and every season, by the team best able to endure the most intense sports challenge ever devised, an arduous 82-game schedule topped by a grueling race through four best-of-seven rounds to 24 wins. A trial by fire, featuring every type of hardship and tribulation imaginable, pushing each and every participant to his absolute limit…and beyond. Survival of the fittest in every conceivable way.
Against all odds, our Pens passed that test two years running. To do it a third time may be asking too much.
*Be sure to check out Rick Buker's books,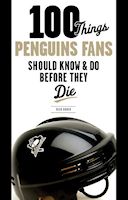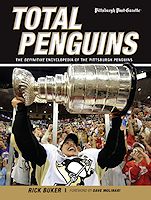 available at TriumphBooks.com, Amazon.com, and BarnesandNoble.com