Why, it's getting to be a habit. Following the last two Penguins games, tough guy Ryan Reaves has gone out of his way to give Phil Kessel a face wash during the team's on-ice victory celebration.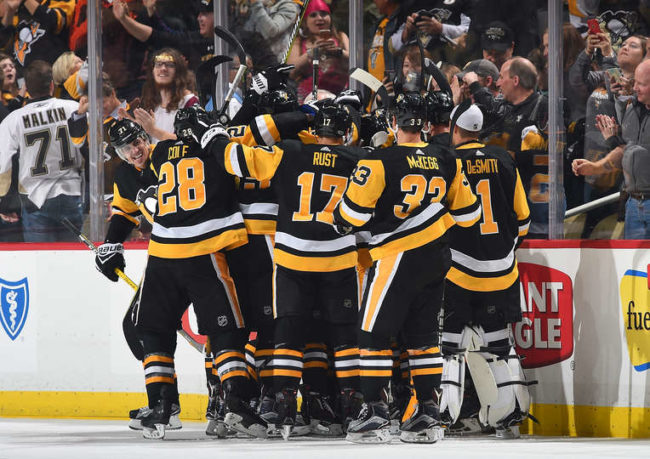 "I mugged him today," Reaves confessed to a gaggle of reporters, flashing an ear-to-ear grin. "It was bad."
It's good to see the big guy fitting in. Oh, did I mention Kessel scored the game-winner in overtime on both occasions?
Here's another reason to smile. We're 7-3-1. Good enough for first place in the Metropolitan Division. Given how ugly our start to the season has been, that's downright astounding.
Don't look now, but the arrows suddenly are pointing up. Take our last four games, for example. We've dominated foes in shots on goal (157-124) and total shot attempts (259-237), and that includes last Saturday's fiasco in Tampa Bay. The Pens have also controlled the faceoff circle (143-122). We've even held a slight edge in hits (91-89).
We seem to have found that lost step, along with a little competitive swagger. Our attention to detail has improved. Best of all, we're getting some big-time efforts from key performers.
Kessel, for one, continues to shine on a big stage. His overtime winner last night was truly breathtaking. From a virtual standstill, "Phil the Thrill" pulled away from the Jets' Patrik Laine—no slouch in the skating department—and beat a very tough Connor Hellebucyk through the five-hole for his 300th career goal.
Speaking of goalies, I'm not sure if I can conjure up enough superlatives to describe Matt Murray's play of late. How about straight-razor sharp, for starters. Not only has he been spot on his angles, but he's been nearly as quick and athletic as…dare I say…Marc-Andre Fleury. Factor in the cerebral side of his game—his focus, mental toughness, and coolness under fire—there may not be a better goalie in the league.
Sidney Crosby continues to dazzle, even when he doesn't score a ton of points. He's emerged as perhaps the finest two-way player in hockey. And talk about desire. Sid's won every award imaginable, and yet there he was, diving onto his belly at a crucial juncture of our 2-1 overtime victory over the Jets to poke the puck past an onrushing Dustin Byfuglien. That's a little like tossing yourself onto the train tracks in front of a runaway locomotive.
No wonder color man Bob Errey labelled him "King of the Grinders." What an amazing performer.
Kris Letang, too. He's averaging over 26 minutes of ice time a game. Last night he logged 30-plus minutes. The more he plays, the stronger he gets. Remarkable for a player of his modest stature, especially one on the mend from delicate disk surgery.
I'll bring this ramble to a close and finish where I started…with Reaves. Having embraced the draft-day trade that brought him here, I tend to follow the big guy whenever he's on the ice. I don't know if anyone else noticed, but on consecutive shifts in the first period Reaves set up Greg McKegg with nice, short passes that led to scoring chances. And, some early struggles aside, he has changed the way foes play against us. Heck, we actually outhit the Jets last night, a team that cuffed us around last year.
Another good sign.
Puckpourri
Conor Sheary scored the Pens' first goal on a deflection at 1:25 of the first period. It was Sheary's fifth goal of the season, tying Crosby for the team lead.
Kessel and Crosby paced the team in shots on goal, with nine and seven respectively. Reaves led the way with a game-high six hits.
Zach Trotman played his first game in a Penguins uniform. The 27-year-old defenseman recorded two shots on goal and a hit in 12:09 of ice time. He replaced Justin Schultz, who joined Matt Hunwick (concussion) and Carter Rowney (hand) on IR.
The Penguins play seven of their next eight games on the road, including a five-game swing through Minnesota and western Canada.
*Be sure to check out Rick Buker's books,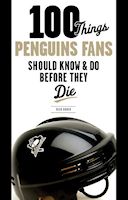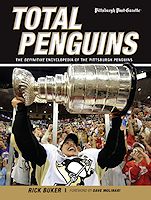 available at TriumphBooks.com, Amazon.com, and BarnesandNoble.com