I always welcome the NHL All-Star break. It gives me a chance catch my breath. To pause and reflect on the first part of the season and to look ahead for things to come.
Last year at this time the Penguins were only beginning to coalesce. Carl Hagelin had just arrived. The kids, too. Justin Schultz was soon to follow. The HBK Line was still an improbable figment of coach Mike Sullivan's fertile hockey mind.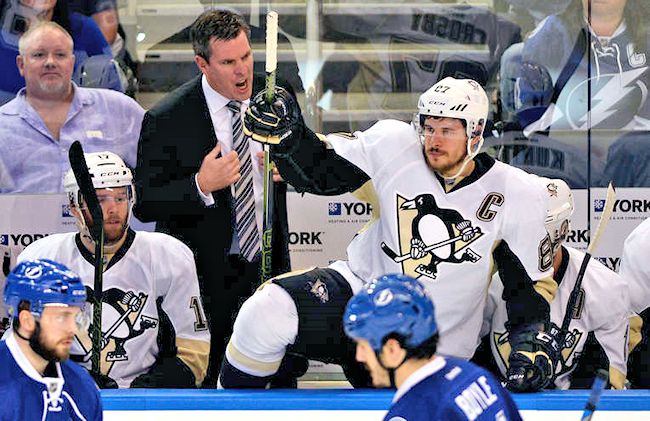 Yet there was an indefinable something in the air. A hint of promise, soon to be fulfilled.
Wish I felt the same now.
Since a scintillating 4-3 overtime win over Boston on December 14—marking the one-year anniversary of Sullivan's Steel City coaching debut—the Pens are a pedestrian 9-6-2.
In the New Year? Four and five. They've lost two in a row. Five of their last eight.
We've had our moments, for sure. Like an immaculate 4-1 road victory at Montreal on January 18. And an equally rousing 7-1 rout of Carolina two nights later. But mostly it's been a mixture of highs and lows. Skewed to the low side.
No team is invincible. And no team—no matter how powerful or accomplished—cruises through an 82-game schedule without a downturn or two. Heck, the Pens' 1991 and 1992 Cup champions flirted with the .500 mark before catching fire.
Still, the Pens' recent struggles are worrisome.
In many ways, last season was a perfect storm. The team flew under the radar, gradually gathering momentum like a nascent gale as the pieces slowly fell into place. Entering March, we still struggled to beat Metro Division heavyweights like the Capitals and Rangers.
Then…WHOOSH.
Foes tried to keep pace, to no avail. The Penguins were too fast. Too good.
Opponents aren't chasing any more. Especially heavier teams, St. Louis the most recent example. They're relying on sound positional hockey while playing to their comparative strengths.
It's working. The new tactics are preventing the Pens from getting to their lethal speed game. They've been forced to play a more grinding style. Although not for a lack of collective grit, one they're ill-suited to play.
Thursday night's come-from-in-front loss to Boston was a prime example. The Bruins knocked us around and disrupted our increasingly delicate mojo.
"It was a physical game," Sullivan told Jonathan Bombulie of the Pittsburgh Tribune-Review. "That's the style they play. We skate. We've got to be ready to play in those types of games, and we have."
Strong words from a passionate and committed coach.
Once again, I find myself lamenting our lack of size. Especially after watching Boston's 221-pound strongman, David Backes, steamroller about half a dozen Penguins—Patric Hornqvist and Phil Kessel the most prominent.
Nor was it a comfort to watch Sidney Crosby spar with Zdeno Chara in a clash of captains. While I applaud Sid for his bravery, I winced when he absorbed numerous whacks and a crosscheck to the noggin from a certifiable monster.
Sure wish we had some guys who could handle the rough stuff without being thrown off their game. Which we, most decidedly, were.
At the risk of repeating myself for the hundredth time, I envy Columbus. Forwards Josh Anderson, Brandon Dubinsky, Nick Foligno, Scott Hartnell and Boone Jenner all tip the scales at 200 pounds or better. As do defensemen Jack Johnson, Seth Jones, David Savard and Dalton Prout.
Wide-body guys who can play.
By contrast, our bangers—Hornqvist, Chris Kunitz and Scott Wilson—are middleweights at best. Long on heart and guts. Woefully short on brawn.
I know we'll never be the Blue Jackets. Not so long as Jim Rutherford is GM. JR's followed a different blueprint. One that produced a Stanley Cup.
Without some alterations, a repeat won't be so easy.
*Be sure to check out Rick Buker's books,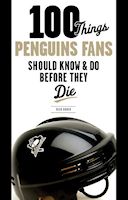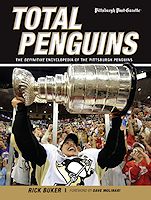 available at TriumphBooks.com, Amazon.com, and BarnesandNoble.com