Note: A couple of hours after I posted this article, Yakupov signed a one-year deal with the Colorado Avalanche for $875,000. Talk about timing!
Now that the first hectic days of free-agent season have passed, we've settled into the dog days of summer, when activity on the hockey front is scarce as a snowball floating down the Mon.
Penguins GM Jim Rutherford suggested as much. Although we're rumored to be in the hunt for Colorado forward Matt Duchene—an impact player who could fill the team's gaping void at No. 3 center—JR doesn't appear to be in any hurry to pull the trigger.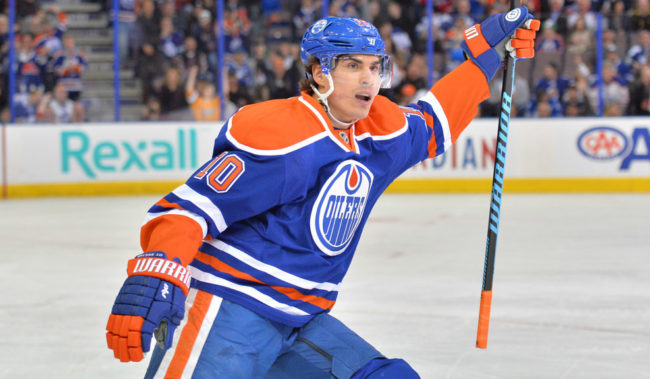 "I think it's important now that we don't panic and go after somebody just to say we got a center," Rutherford said. "We'll move on one when we're comfortable with somebody that we like. It could be in the next day. It could take us a couple of months. It could take us early in the season before it happens."
While he's weighing his options over a Fourth of July hot dog, there's another player JR might want to consider. One who's pedigree initially matched, if not surpassed, Duchene's.
For those unfamiliar with Nail Yakupov, he was selected No. 1 overall by Edmonton in the 2012 Entry Draft following a brilliant junior career with the Sarnia Sting. According to scouting reports, the dark-haired kid from the tongue-twisting hometown of Nizhnekamsk, Russia, was a can't-miss combo of speed, sniping abilities, puck skills and hockey sense.
At first, Yakupov lived up to the considerable hype. Skating in all 48 games during the lockout shortened 2012-13 season, he led all NHL rookies with 17 goals—a tidy 29-goal pace over a full season.
Then the wheels inexorably fell off the wagon. Yakupov sagged to 11 goals during an injury-plagued 2013-14 campaign, 14 the next season and eight in '15-16. The drop-off prompted the unthinkable—a trade to St. Louis on the eve of the 2016-17 season.
It was hardly a perfect fit. For the free-wheeling forward, skating for notoriously structured Blues coach Ken Hitchcock was akin to being sentenced to a Siberian gulag in the dead of winter. Tallying a paltry three goals in 40 games, Yakupov submitted to season-ending knee surgery in April.
Now he sits where nobody ever thought he'd be five short years ago. Namely, on the free-agent scrap heap, ripe for the pickin'.
The parallels to former Oilers teammate and present Pen, Justin Schultz, are striking to say the least. Each entered the league in 2012-13 amid much fanfare (Schultz was recruited by Wayne Gretzky and Paul Coffey). Both initially performed well. Then their stock plummeted.
Heck, when Rutherford acquired Schultz for a third-round pick at the 2016 trade deadline, his once promising career lay virtually in ruins. Allowed to gradually regain his confidence under coach Mike Sullivan, the supremely skilled Schultz rose from the ashes like a latter day Phoenix. Now he's arguably our top defenseman.
Could the same type of revival await Yakupov in the 'Burgh?
It might be worth the gamble, especially since veteran left wing Chris Kunitz departed for the sunny climes of the Gulf Coast. Like many Russians, Yakupov, a left-handed shot, can play either wing. According to Fox Sports Midwest's Andy Strickland, the 23-year-old is determined to resurrect his career and restore his tattered reputation.
Evgeni Malkin and Sergei Gonchar—revered by their countrymen—could have a positive influence on Nail. Might take some of the pressure off of him, too.
The downside? While hardly a Beau Bennett clone, the 5'11" 195-pounder's a bit injury prone. And, let's face it, he hasn't exactly been trending upward. Yakupov might fizzle, which would cost us maybe a million dollars and change on a one-year contract.
The upside? The Pens could unearth a dazzling, dynamic winger on the cheap. Imagine, if you will, the prospect of a revitalized Yakupov skating alongside Malkin and Phil Kessel. It boggles my mind.
I say signing the kid, cap space permitting, is worth the risk.
###################
Credit for sniffing out Yakupov goes to our north of the border friend and PenguinPoop contributor, James Arthurs.
*Be sure to check out Rick Buker's books,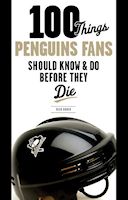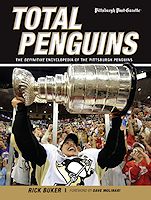 available at TriumphBooks.com, Amazon.com, and BarnesandNoble.com