Last night was a good one for former Penguins. Especially if they happened to wear a Vegas Golden Knights uniform.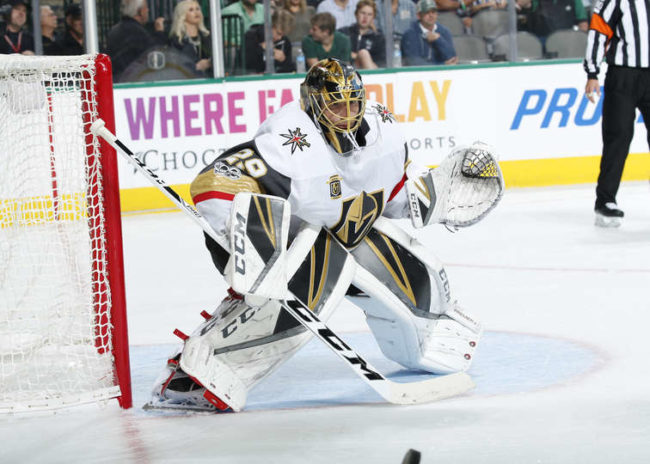 Playing in his first game for his new team, Marc-Andre Fleury was simply magnificent. The willowy netminder made 45 saves to backstop the Golden Knights to a thrilling 2-1 victory over Dallas in their inaugural game.
It was the most saves ever by an expansion goalie in his team's first win. Ironically, the old mark was set by the Pens' Hank Bassen way back in 1967.
Needless to say, "Flower" put on a show. At his acrobatic best, No. 29 stopped a deflection by the Stars' Jamie Benn early in the second period, then slid across the crease on his pads to deny a quick follow-up by Tyler Seguin.
Following a stop in play, new teammate Jonathan Marchessault skated past in wide-eyed amazement to offer his compliments. Flower flashed one of those 100-megawatt smiles we'd come to love through the years.
He was in his glory, displaying those extraordinary reflexes and making big saves for his team. None larger than in the third period, when he used his patented poke check to foil Alexander Radulov on a breakaway with the game on the line.
To one's surprise, he earned the game's No. 1 star.
Fleury wasn't the only ex-Pen to shine. Only recently recovered from off-season hand surgery, James Neal potted two third-period goals to ignite a Vegas rally. The big power forward was named No. 3 star.
"I'm real happy for Nealer," Fleury said. "He's a guy that is always hungry to get more goals and to get wins. Coming back from surgery also, and then he got two big goals for us."
David Perron (five shots on goal) and Deryk Engelland (18:37 of ice time) also skated for the Golden Knights, giving the victory a strong Steel City flavor.
In the wake of the terrible events that unfolded in Las Vegas only days before, Fleury's thoughts turned to his new home.
"It's such a tragedy," Fleury said during a postgame interview. "We can't undo what happened. We'll do our best. We'll work as hard as we can to make the city proud of us and try to maybe get a little change of mind a bit when they come to a game."
More Ex-Pens
Chris Kunitz played in his first game for Tampa Bay last night. The four-time Cup winner registered two hits during the Lightning's 5-3 win over Florida.
Matt Cullen and Trevor Daley faced each other in Detroit on Thursday night. Daley logged 21:33 of ice time to help the Red Wings down the Wild, 4-2. Anaheim spoiled Rick Tocchet's Arizona coaching debut, beating the Coyotes, 5-4, in comeback fashion.
On Wednesday night, Eric Fehr and Ron Hainsey helped pace Toronto to a 7-2 rout of Winnipeg. The black-and-gold alum combined for nearly 20 minutes of shorthanded ice time.
*Be sure to check out Rick Buker's books,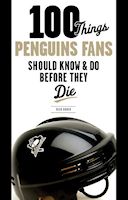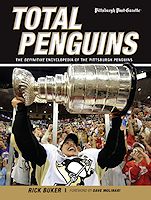 available at TriumphBooks.com, Amazon.com, and BarnesandNoble.com