In the wake of the Penguins' crisp 3-1 victory over Ottawa last night, I once again decided to forgo a more traditional game summary and instead share some thoughts and opinions.
First off, the Pens played a quintessential road game, which had to please coach Mike Sullivan to no end. They limited the Senators to 22 shots on goal and 48 total shot attempts—the fifth lowest yielded to a foe this season. They were disciplined, too, taking only three minor penalties during the course of the game.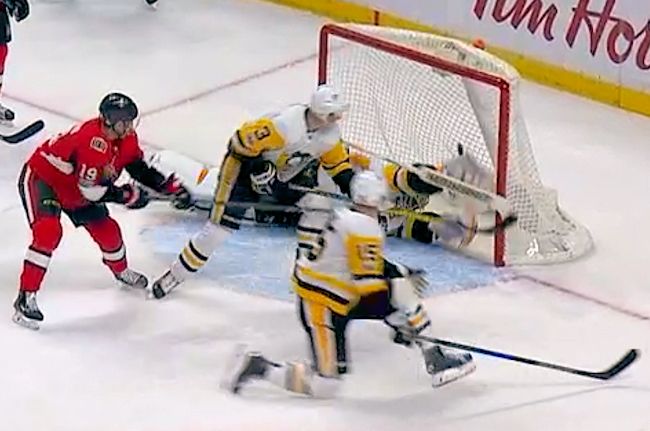 That doesn't mean goalie Matt Murray had an easy night. What the Sens lacked in quantity, they more than made up for in quality. Fortunately, 'Murr' stood his ground, stopping Matt Duchene's slick net-front attempt midway through the first period and stoning Mike Hoffman with a spectacular sprawling glove save minutes later.
Still, the Pens' overall defensive effort was encouraging. After spinning through a myriad of combinations through the first quarter of the season—including the disastrous Olli Maatta–Kris Letang duo—Sullivan appears to have hit on three solid tandems. Indeed, the Brian Dumoulin-Letang, Ian Cole–Justin Schultz, and Maatta-Chad Ruhwedel pairings each displayed chemistry and a nice blend of offense and defense.
Having singled Letang out for criticism on several occasions, I'd be remiss if I didn't compliment No. 58 for a game well played. 'Tanger' paced the defense with three shots on goal (and seven total shot attempts) and seemed to play more within himself. Following a rocky start, he's been on a little bit of a roll of late with four assists and a plus-4 in his past three games. Definitely good news for our Pens.
I'm not sure what happens when Matt Hunwick is deemed fit to play. Given that he's a left-handed shot, it'll mess up the lefty-righty balance we enjoy with our present pairings. I'll let 'Sully' and his staff puzzle over that one.
Switching to the forwards, the recast third line of Conor Sheary, Riley Sheahan and Patric Hornqvist had another strong game last night. The trio combined for seven shots on goal and 10 total shot attempts, while providing much-needed drive and energy.
At his crease-crashing best, Hornqvist broke a tense, scoreless tie late in the second period, deflecting a Maatta blast from center point past Craig Anderson. Nobody does ugly better than 'Horny.'
Sheary started the play with a pretty backhand pass out of the corner. After spending most of his NHL career on the starboard side, the little hustler seems comfortable at left wing. With four points in his last three games, he's been effective, too.
I continue to be impressed with Sheahan's play, especially of late. The big center's done a good job defensively and on faceoffs from the get-go (53.5 percent). Now he's beginning to get into the flow on offense. It was great to see him pot his first Penguins' goal last night…never mind that it came with an empty net. Hopefully, it'll encourage him and help boost his confidence.
Speaking of the game-ending goal, how classy was the play made by Sidney Crosby? He's fighting his own scoring issues, and could easily have blown past a scrambling Hoffman and taken the puck to the net. Instead, he drew the Sens' forward to him to provide a clear lane for Sheahan, then set up Riley with a perfect pass. A typically unselfish play by Sid.
Is there a better captain in all of sports?
*Be sure to check out Rick Buker's books,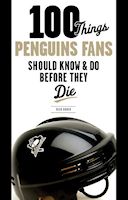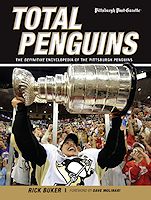 available at TriumphBooks.com, Amazon.com, and BarnesandNoble.com