Last season, right around this time, I posted an article titled, "What's the Maatta with Olli?" on PenguinPoop.
I delved into why, at least to my admittedly imperfect eye, Penguins defenseman Olli Maatta seemed to have regressed since his promising rookie season of 2013-14, when the then 19-year-old rearguard sent our expectations soaring with his remarkably mature play.
In particular, I attempted to explain a puzzling loss of foot speed. I suggested everything from weight gain to metabolic issues to the lingering effects of the radiation treatment he received in the wake of surgery to remove a cancerous tumor from his thyroid. Pens fans of a certain age will recall the anemia that overtook Mario Lemieux a couple of years after his radiation treatments for Hodgkin's disease, which forced "Le Magnifique" to sit out the 1994-95 season.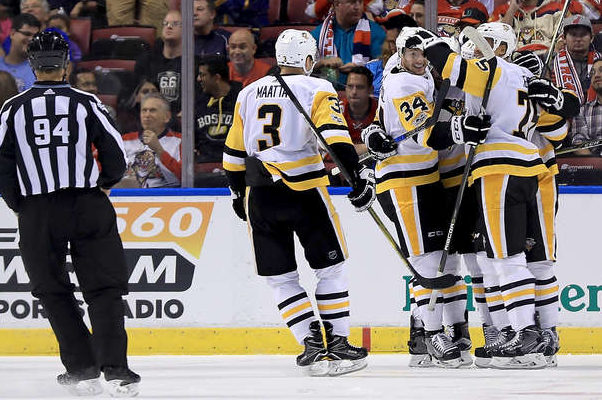 Don't look now. But just as mysteriously as Maatta lost a step, he appears to have regained it over the summer…and then some. It's early, for sure. But seven games into the new season, he looks surprisingly mobile, not to mention cool, confident and ready to take his game to new heights.
Statistics don't always tell the story. However, in this case, the numbers support the rather dramatic uptick in Maatta's play, especially in the offensive zone. Through seven games, Olli's tallied two goals and five assists, good for seven points.
That's a point-per-game clip, folks. Impressive even for elite scorers like Sidney Crosby or Evgeni Malkin, let alone a fuzzy-cheeked 23-year-old defenseman from Finland whose favorite dish is mushroom soup. He's been a model of consistency, too, notching at least one point in each game except the lopsided loss to Chicago.
It's a far cry from last season. Maatta didn't score his first (and only) 2016-17 regular-season goal until January 18. He registered his seventh point on Valentine's Day, shortly before he went on the IR with a broken hand. His scoring touch resurfaced, briefly, in the postseason when he notched goals in back-to-back games against Ottawa.
Still, his overall performance paled in comparison to his rookie season, when he tallied nine goals and 29 points and was a consistent producer from the back end. Of course, that was before Maatta's career was interrupted by a string of almost unimaginable misfortune, including a torn labrum that required two surgeries, the thyroid tumor, a lower-back injury and the broken hand.
Despite the setbacks, Pens GM Jim Rutherford thought enough of the young blueliner to sign him to a six-year contract extension worth $24.5 million in February 2016. And even though the offensive side of his game seemed to fade, Olli remained a steady defensive presence, logging an impressive plus-44 over a two-year span.
During last spring's Cup run, Maatta finished a quiet third among Pens defensemen in scoring and second to Brian Dumoulin in plus/minus (plus-8), all the while averaging a stout 20:37 of ice time.
Back to that fast start this year. Pens coach Mike Sullivan doesn't seem at all surprised by No. 3's resurgence.
"I think Olli's always had an element of offense to his game," Sullivan told Jason Mackey of the Pittsburgh Post-Gazette. "He sees the ice really well. He jumps into holes. He joins the rush. Olli's a really smart player. I think his hockey sense is underrated. That's one of the things that allows him to be as effective as he is."
Maybe those early expectations of Maatta developing into an All-Star weren't so far-fetched after all.
Puckpourri
The Penguins recalled defenseman Zach Trotman from Wilkes-Barre/Scranton yesterday. He takes the place of Matt Hunwick, who's presently out with a concussion.
Trotman, a right-handed shot, signed a one-year contract with the Pens this summer. The 6'3" 217-pounder has three goals, 12 points and 117 hits in 67 NHL games—all with Boston.
In four games with the Baby Pens this season, the 27-year-old Indiana native was a plus-1 with two assists.
*Be sure to check out Rick Buker's books,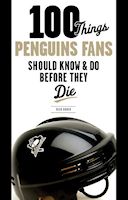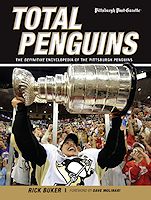 available at TriumphBooks.com, Amazon.com, and BarnesandNoble.com