Shortly after the Penguins were brushed aside in round one of the 2015 playoffs, general manager Jim Rutherford formulated a plan. His intent…remake his team in the image of the Chicago Blackhawks, a speedy, ultra-skilled club that captured the Stanley Cup by rolling four productive lines.
Wasting little time, Rutherford acquired Phil Kessel from Toronto in a blockbuster trade and followed up with a flurry of savvy signings and acquisitions like Nick Bonino and Matt Cullen.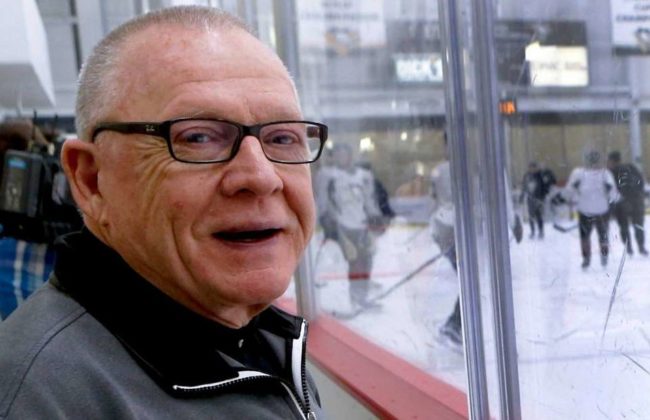 The Pens experienced a major paradigm shift when Mike Sullivan took over as coach. Go became the watchword. Employing a quicksilver style described by Matt Larkin of The Hockey News as "organized chaos," the black and gold burned through the opposition en route to a Stanley Cup.
"It's reading and reacting and understanding that the faster you can be, the faster you can do things," said former Pen Chris Kunitz. "It puts your teammates in a better situation when they get the puck. Gives them more time to make that next play, catch someone else out of position."
Although the Pens weren't quite as dominant last season—especially after the loss of fleet defenseman Kris Letang—they still possessed enough depth, speed and firepower to bring home a second-straight Cup.
Which leads us to this past summer. Frustrated with the way the league turned a blind eye while stars like Sidney Crosby and Evgeni Malkin absorbed undo abuse, Rutherford made an abrupt U-turn. At the 2017 Entry Draft he acquired bruiser Ryan Reaves from St. Louis.
While well intentioned, the move may have unwittingly robbed the Penguins of their identity. Especially when it became all-too-apparent that their newly acquired enforcer not only possessed a heavy right hook, but heavy feet as well. The departure of Cullen, a remarkably good skater given his age, didn't help.
Overnight, it seems, the Pens morphed from a fast, four-line team into a hybrid group featuring three skill lines and a heavy (there's that word again) fourth line.
If you'll pardon my Pittsburghese, that's where we're at. No longer fast enough to employ a pure speed game, and not rugged enough to excel at a grinding game. In geographical terms, it's sort of like being stranded halfway up the proverbial creek without a paddle.
So what's the solution?
Given their struggles to win puck battles, the Pens could use at least one more forward, preferably a left wing, who's at home in the dirty areas. However, the newcomer would need to produce and keep pace, a la the departed Kunitz. The last time the Pens added size for the sake of bulking up, it backfired. Remember Maxim Lapierre and Daniel Winnik?
In the meantime, the Penguins need to generate more speed with their present group. Adopting a chip-and-chase mentality, at least among the bottom six, would help. Turn guys like Carl Hagelin and Bryan Rust loose and let them do what they do best…hunt down pucks and hound the opposition into turnovers. Put opponents on their heels, for a change, instead of vice versa.
Working Josh Archibald, a veritable on-ice Road Runner, into the mix against skill teams might help, too. Even if it means sitting Reaves on occasion and possibly ruffling his feathers.
Getting pucks on net wouldn't hurt, either.
"I wish our guys would adopt more of a shooting mindset," Sullivan said following a recent win. "We pass up opportunities to put the puck on net when we're in pretty good areas because we're looking for that next play. A lot of times, that next play never materializes."
Amen, Sully.
Goalie Shuffle
In the wake of the embarrassing 7-1 loss to Winnipeg, Rutherford called up Tristan Jarry from the Baby Pens and sent Casey DeSmith back to Wilkes-Barre/Scranton.
In five games with the Baby Pens, Jarry posted a 3.18 goals against average and .897 save percentage. Last season the former second-round pick recorded a sparkling 2.15 goals against average and .925 save percentage. He and DeSmith teamed up to win the Harry "Hap" Holmes Award.
DeSmith, who relieved starter Matt Murray on Sunday night, stopped 12 of 15 shots against the Jets in his only NHL appearance.
*Be sure to check out Rick Buker's books,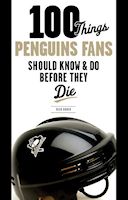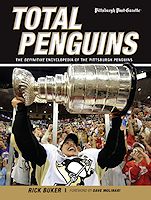 available at TriumphBooks.com, Amazon.com, and BarnesandNoble.com