Playing the right way.
It's a catch phrase coach Mike Sullivan often uses during his postgame comments to describe a Penguins victory.
One we haven't heard in a while, and with good reason. Even though "Sully's" troops have won seven of 10 playoff games this spring, it's almost in spite of the way they've played rather than because of it.
While not for a lack of perspiration, our guys have yet to author anything resembling a playoff-style effort. Playing in spurts may work on a Thursday night in January. It most assuredly won't secure another Cup.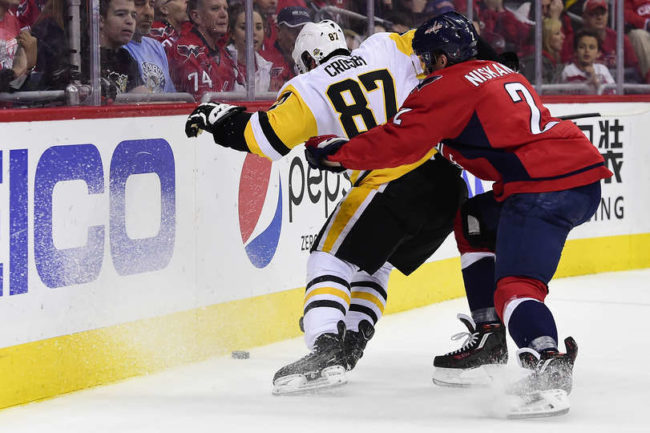 I hate to keep harping on the same issues. But the Pens have been outshot in all but one of their postseason contests to date…a disturbing trend that's gotten worse instead of better.
Against Washington, the black and gold have accounted for only 38.3 percent of the shot attempts. A rough translation? We're spending about a third of the game in the Capitals' zone and two-thirds in our own end.
How bad is it? Phil Kessel leads the locals with a Corsi of 48.5 percent. Seven skaters—including former HBK liners Nick Bonino and Carl Hagelin—are below 40 percent. That's atrocious, especially for a team that thrives on possessing the puck.
True, we've been extremely opportunistic, as our sizzling 12.9 shooting percentage will attest. And no one—not even the high-powered Caps—can match us in terms of elite offensive talent. But we've got to do a better job of insulating our defense and protecting goalie Marc-Andre Fleury.
I'm admittedly no expert. But opponents appear to have solved our breakouts, especially when we attempt to come up the wall. They're fronting our defenseman with a forechecker, and they're quick to pressure the forward receiving the initial breakout pass. They're winning puck battles at the point of attack, too.
In essence, foes are stopping us in our tracks before we get started, denying us an opportunity to exit the zone, let alone generate any speed. An effective tactic, indeed. And while we've dodged a lot of bullets, thanks mostly to Fleury's extraordinary play, it obviously isn't a long-term recipe for success.
I'm not sure what adjustments Sullivan and his staff need to make. Perhaps the Pens can utilize the stretch pass to greater advantage, as in Game Four when Olli Maatta split the Caps' defense and sprang Patric Hornqvist for a breakaway goal. Maybe fleet defensemen like Trevor Daley, Brian Dumoulin and Justin Schultz can use their wheels to skate the puck out of danger a la Kris Letang.
One thing is certain. We need to find a solution…pronto.
Nothin' the Maatta with Olli
Speaking of Maatta, don't count Olli among the Penguins' woes. Since returning from a hand injury on April 9, he's been sound as a pound.
Maatta's third among the team's defensemen with 22 blocked shots. Displaying improved mobility, he's recorded four assists and leads all Pens' blueliners with a plus-6.
Olli's been surprisingly physical, too, dishing out a combined six hits in Games Two and Four.
Deadline Don'ts
Sometimes the best trades are the ones you don't make.
The Penguins were rumored to be one of two clubs (Washington the other) attempting to acquire Kevin Shattenkirk from St. Louis at the trade deadline. While we can't be certain what Pens GM Jim Rutherford offered the Blues in return, salary-cap math suggests that Fleury may well have been part of the package.
Not to knock Shattenkirk, an accomplished offensive defenseman and power-play specialist who's experienced some struggles during the postseason. And hindsight is always 20/20. But does anyone want to go back and make that trade now?
Around the League
In other Stanley Cup playoff action, Nashville defeated St. Louis yesterday to advance to the Western Conference Final. Edmonton clobbered the Ducks, 7-1, knotting their series at 3-games apiece and setting up a Game Seven in Anaheim on Wednesday.
Ottawa holds a 3-2 series lead over the Rangers heading into tonight's Game Six at Madison Square Garden.
*Be sure to check out Rick Buker's books,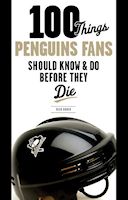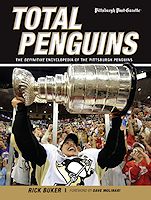 available at TriumphBooks.com, Amazon.com, and BarnesandNoble.com