I confess. When the Penguins beat Nashville in Game Two on Wednesday night to take a 2-0 lead in the Stanley Cup Final, I started feeling giddy about our chances to repeat as champions.
Then I was reminded that the last team to have a shot at winning back-to-back Cups had gone up 2-zip as well. Indeed, the Detroit Red Wings defeated our Pens by dual 3-1 scores in Games One and Two of the 2009 Final. I'm sure they felt good about their chances, too.
The Pens promptly turned the tables on the mighty Red Wings, winning Games Three and Four in Pittsburgh to turn the series around. As we all know, the black and gold went on to capture the Cup in a thrilling seven-game set.
This time around, I firmly believe the Pens are the better team. While the Predators boast a mobile, puck-moving defense, they lack scoring pedigree up front, a shortfall I believe will prove to be their ultimate undoing.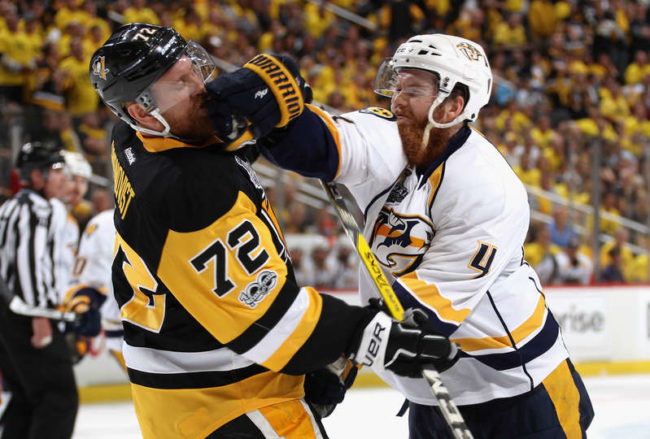 Still, the Preds aren't about to roll over. You can bet they'll throw everything but the kitchen sink at our guys when the series resumes in Music City tomorrow night. And while I don't believe they're our equal, I fully expect our adversary to steal a game or two before all is said and done.
Kunitz on Fire
After watching Chris Kunitz stumble through an unproductive home stretch to the 2016-17 season, I really thought he'd reached the end of the line. Following a brief midseason surge, the Regina, Saskatchewan native tallied just three assists over his final 20 regular season games, to go with an unsightly minus-10.
With two assists in his first 13 postseason contests, he wasn't exactly lighting it up in the playoffs, either. Prior to a do-or-die Game Seven against the Capitals, I opined that perhaps Pens coach Mike Sullivan should sit "Kuny" in favor of a younger set of legs.
Thank goodness I'm not in charge.
Starting with our recent Game Seven victory over Ottawa, the 37-year-old winger's been on fire. Channeling the form that once made him an NHL First Team All-Star, he's scored two goals and assisted on five others during a three-game span. Not by coincidence, all 'Guins wins.
"I think it's not by accident that he has the amount of Stanley Cup rings (three) that he has," Sullivan told Jonathan Bombulie of the Pittsburgh Tribune-Review in a recent interview. "He's a high-stakes player. He's a fierce competitor. When the games become most important, he is at his very best."
My Aching Bones
Although the Pens aren't an intimidating team by any stretch, they have a lot of hockey tough guys. Patric Hornqvist would skate through a brick wall if it meant securing a win. Captain Sidney Crosby absorbs a ton of abuse on a nightly basis without flinching. So does Evgeni Malkin. Ian Cole leads all postseason performers with 57 blocked shots.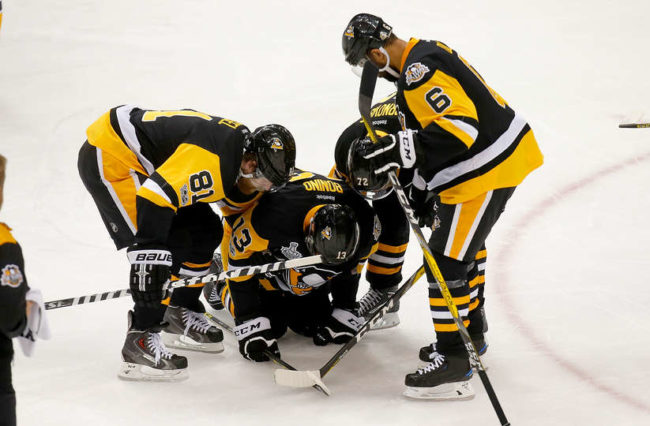 Add Nick Bonino to the list. When the hirsute center blocked a P.K. Subban shot with his left ankle midway through the first period on Wednesday night and then had to be helped off the ice, I feared the worst.
A broken ankle, I thought.
I was shocked when the NBCSN cameras showed "Bones" on the Penguins' bench to begin the second period. Giving a typically gritty performance, the Hartford native skated 16-plus minutes and won 11 of 18 faceoffs.
Did I mention he's second in blocked shots among NHL forwards this postseason with 29? What a warrior.
Chairman of the Boards
Carter Rowney continues to impress me, big time. The 28-year-old rookie led all skaters with seven hits in Game Two—including four during the third period—while helping to limit the Predators to just six shots on goal and one scoring chance over the final 20 minutes.
Putting his speed and 208-pound frame to good use, he was particularly effective along the wall and on the cycle. Carter did good work on the penalty kill, too, logging 2:48 of shorthanded ice time, third behind Matt Cullen and Bonino among Pens forwards.
Speaking of Cullen, how about the hit he laid on heavyweight Preds defenseman Mattias Ekholm. "Cully's" quietly collected nine points this spring. He's won a dazzling 55.5 percent of his faceoffs to boot. Not too shabby for a 40-year-old!
The Iceman Cometh
Matt Murray was outstanding in Game Two. Shaking off an early Nashville goal with his customary icy cool, "Muzz" made 37 saves—31 during the first 40 minutes. He earned the game's No. 2 star, not to mention the trust and admiration of his teammates.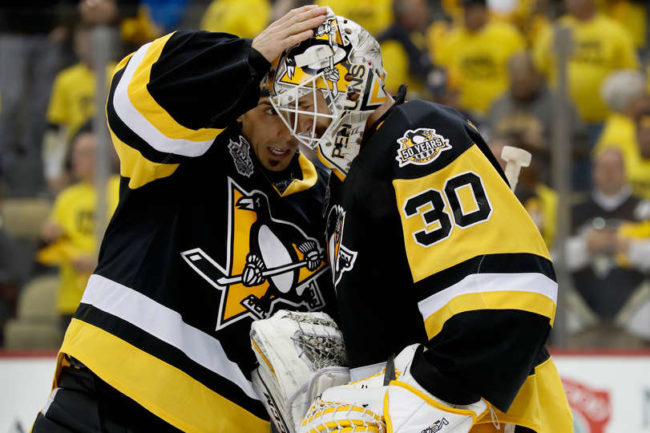 "Murray played fantastic for us," Cole said. "He's such a calming presence back there. He never gets rattled. A goal goes in, and he can play the exact same way after that. That's hard for any goalie to do, but especially one that's still really quite young.
"He's mature beyond his years, and I think the guys feed off that calmness and that confidence he has."
For the record, the Pens have won five of Murray's six postseason starts. He's posted a 1.54 goals against average and a .943 save percentage.
Hard to believe he's still technically a rookie.
*Be sure to check out Rick Buker's books,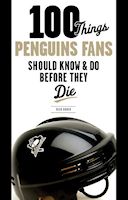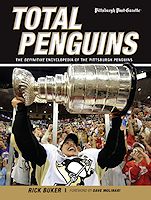 available at TriumphBooks.com, Amazon.com, and BarnesandNoble.com