With the Penguins taking on the Bruins and the Steelers challenging the Patriots for a Super Bowl berth, it was a huge sports weekend in the 'Burgh. One with a pronounced Pittsburgh-Boston flavor.
While our Steelers fell short, dropping a lopsided 36-17 decision to the Pats, the Pens salvaged a split—not to mention a little local pride—with a 5-1 victory over the Bruins at PPG Paints Arena on Sunday.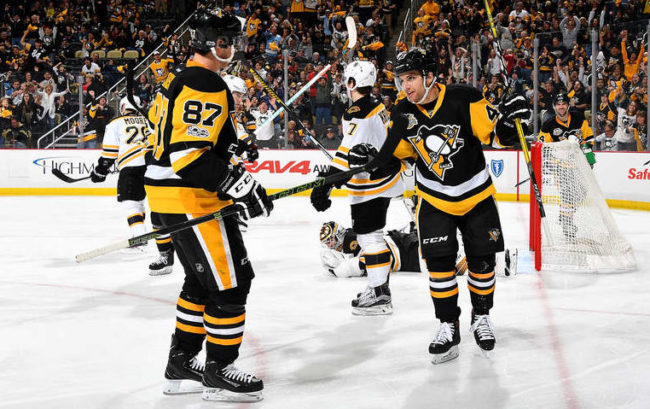 Judging by the final score, another overpowering performance by the on-ice version of the black and gold, who captured their fourth win in a row. However, looks can be deceiving. Clearly the case yesterday.
Following a scoreless first period abbreviated by problems with the ice, Boston piled up a huge edge in shot attempts and zone time. Indeed, the Bruins finished the game with 45 shots on goal, nine more than their hosts.
Still, while the visitors ruled the possession game, the Pens dominated where it mattered most—on the scoreboard.
The top guns led the way. Or should I say, the "top line" guns. Indeed, Sidney Crosby and youthful linemates Bryan Rust and Conor Sheary enjoyed arguably their finest game of the season, combining for four of the Pens' five goals and nine points altogether. The unit's second nine-point game in six days.
Sheary, the game's No. 1 star, paced the attack with two goals and an assist. Crosby and Rust each chipped in with a goal and two assists.
Hardly a surprise, considering the trio has emerged as one of the premier combos in all of hockey. Starting with a five-point effort against New Jersey on December 27, they've combined for 16 goals and 40 points over the past 11 games.
Sid leads the group with 16 points during that span. Rust has nine. With nine goals—including three two-goal games—Sheary's been positively ablaze.
Given his standing as the world's finest player, Crosby's production isn't unexpected. But Sheary and Rust? They've developed in a way that nobody could've foreseen. Especially for a small-fry forward out of UMass-Amherst who wasn't even drafted and a former third-round pick from Notre Dame who seemed ticketed for a bottom-six role.
"I'm not going to sit here and suggest to you that I thought he'd have 17 goals halfway through the season," said Pens coach Mike Sullivan, referring to Sheary. "But I knew he could play in this league and I felt strongly that he could be a solid player at the NHL level. I think his game is just growing by the day."
The same could be said of Rust, a dogged puck retriever who's emerged as a surprisingly opportunistic scorer, thanks in part to his blazing speed and non-stop motor.
In many ways, the trio have rediscovered the magic Crosby shared with long-time linemates Chris Kunitz and Pascal Dupuis. Like Sheary, a pair of undrafted free agents who bucked the odds and developed a special chemistry with No. 87.
Despite his diminutive frame, Conor excels in traffic and around the net, just like "Kuni." He reads Sid very well and is a master at exploiting the tiniest of openings. And Rust at times appears to be a reincarnation of Dupuis, one of the Pens' all-time heart-and-soul performers. Minus "Duper's" booming slap shot, of course.
They've blended together like peas and carrots. Or peanut butter and jelly, if you prefer.
All they need now is a catchy nickname.
Murray Slams the Door
While Crosby and his 'mates were lighting up the scoreboard, Pens goalie Matt Murray did a passable imitation of a brick wall. The Thunder Bay native made 44 saves—21 during the rocky second period—to earn the game's No. 2 star.
Following a porous outing last Monday, when he yielded seven goals to the Caps, Murray's limited Montreal, Carolina and Boston to a combined three goals.
His save percentage during that span? A gaudy .968.
"I'm a little bit happier with these last couple games," Murray said. "You're never really where you want to be. You're always looking to improve and you're always looking to move forward, and get better."
*Be sure to check out Rick Buker's books,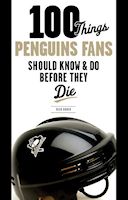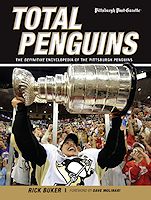 available at TriumphBooks.com, Amazon.com, and BarnesandNoble.com